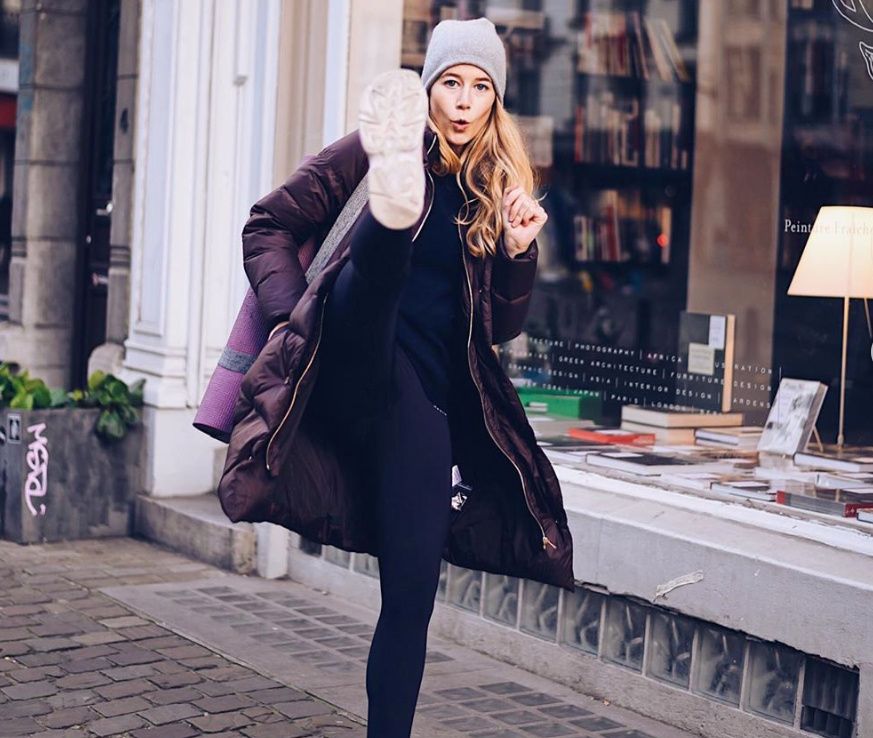 Meet Marie from museofgreens
Aside from her healthy food & lifestyle blog, she also organizes workout classes in Brussels. Rumor has it they're pretty intense... Who's in for the challenge?
She combines all of this with a full time job, pretty impressive we think! We love her energy and fresh appearance. Glad to have you on the team Marie!
So why RectoVerso, we asked Marie: "The materials are so soft & feels like a second skin. In love with the prints & the cut of the pants & sweater. The thights are the best i've ever had!"