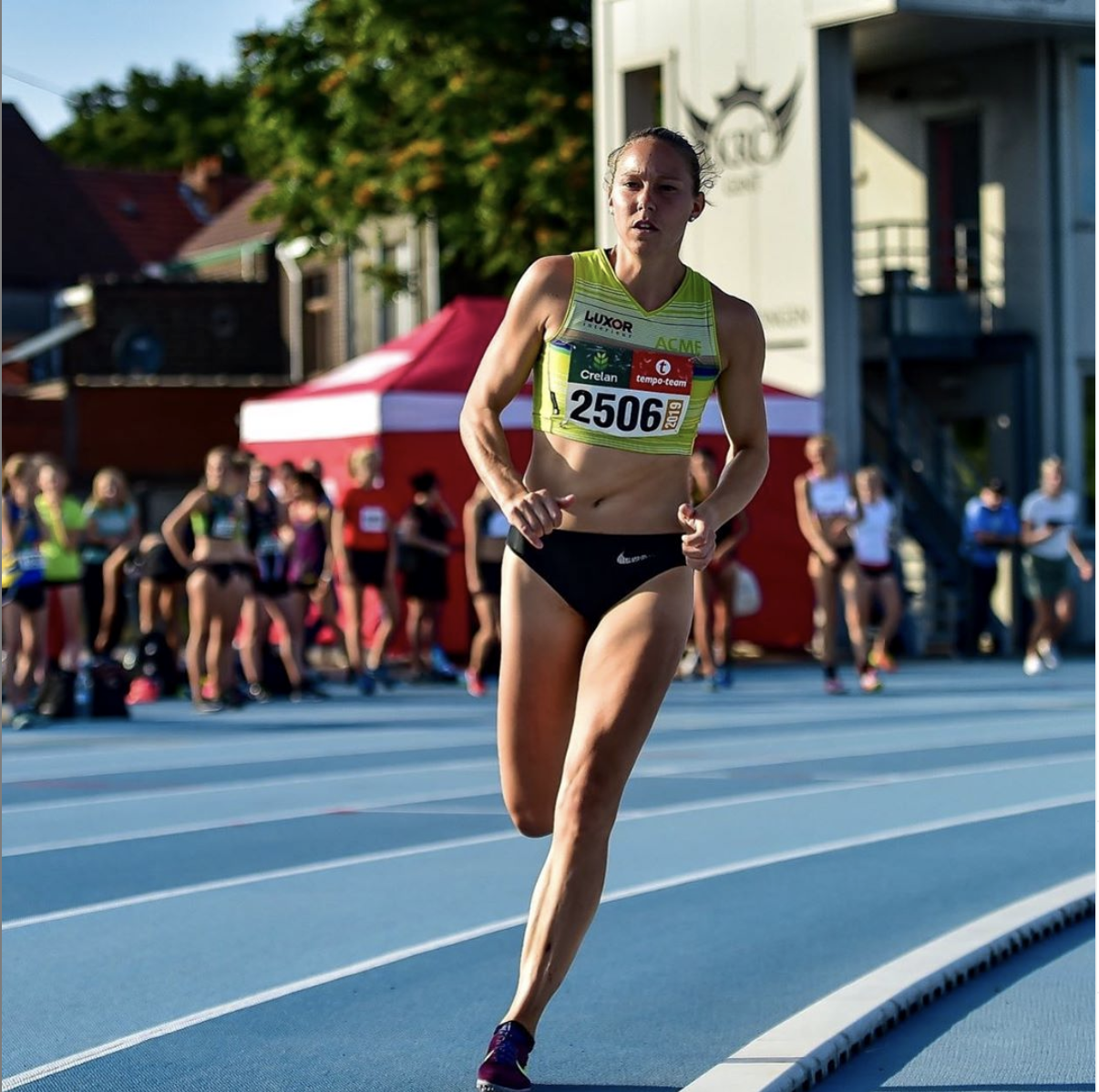 Meet Zenobie,
She started cross-country running at school when she was 13. Soon after, she started competing in both track and cross-country races. With several European championship selections and numerous Belgian titles, Zenobie was one of Belgium's most promising young athletes. Unfortunately, she started suffering from injuries which kept her from the track in 2014 and 2018.
With a 3rd place at the Belgian championship in 2019 and 2020, and a first place at the Flemisch championship a few weeks ago, Zenobie is currently moving fast in her comeback. She hopes to get that Belgian title back and to get selected for the European championships.
"I am a huge fan of RectoVerso because I feel so good when I'm wearing it. They fit perfectly and they look great. A nice mix of fashion and sports! You can wear the clothes for training, but also in your free time. On top of that, it is 100% Belgian."
Zenobie is wearing the Undercover bomber jacket, Undercover joggers en Undercover t-shirt. As you can see, one of our most popular items so far!