As both the production of the fabrics and the manufacturing of the garments are all done under one roof by our mother company Liebaert Textiles, we're able to walk you through the production steps of this vibrant collection.

Textile production
It all starts with the raw materials such as Elastane and Polyamide. These raw materials are then knitted and woven into fabrics in our knitting and weaving department which is the heart of Liebaert Textiles's technology and knowhow. 
Once the fabric has been dyed and thoroughly inspected, it's ready to be processed in our confection department.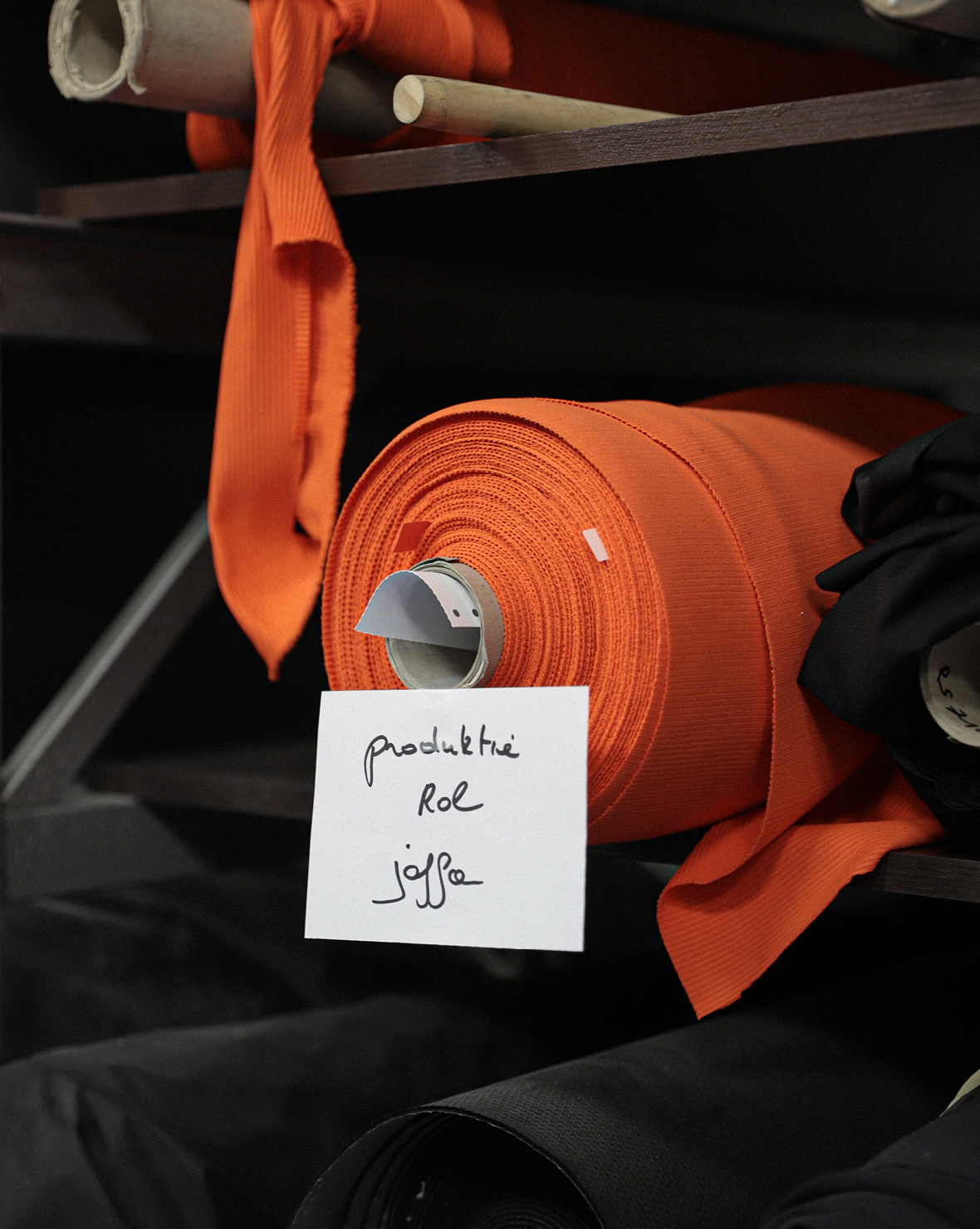 Pattern cutting
The patterns of each clothing piece are generated automatically and placed like a puzzle in a software of the robotic cutting machine.
Once the fabric is laid out, the patterns are cut with lazer for optimal precision and bundled in individual packages to be transported to the sewing department.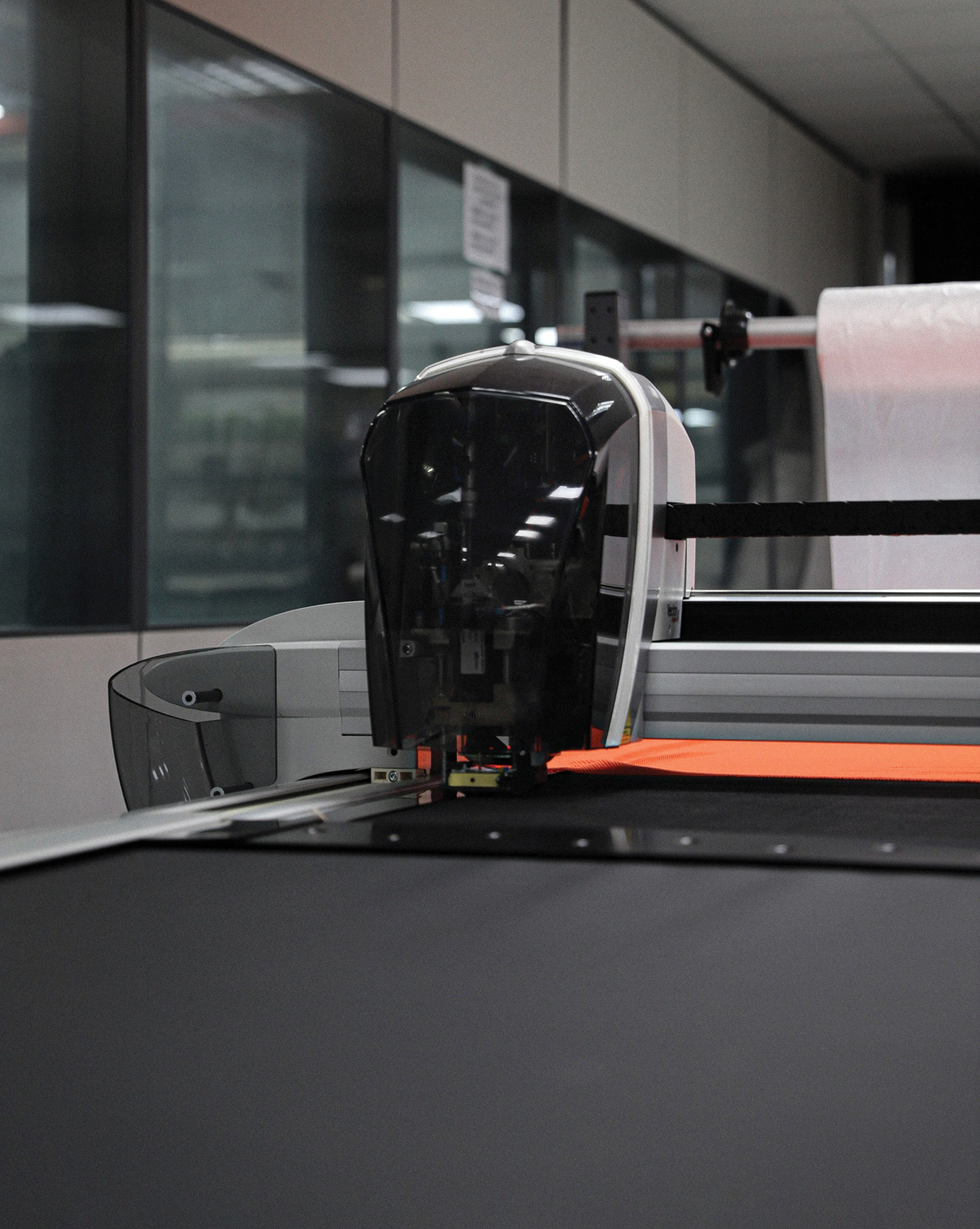 Sewing
This is where we finally start to see our design coming to life. The patterns of each clothing piece are carefully sewn together using different techniques.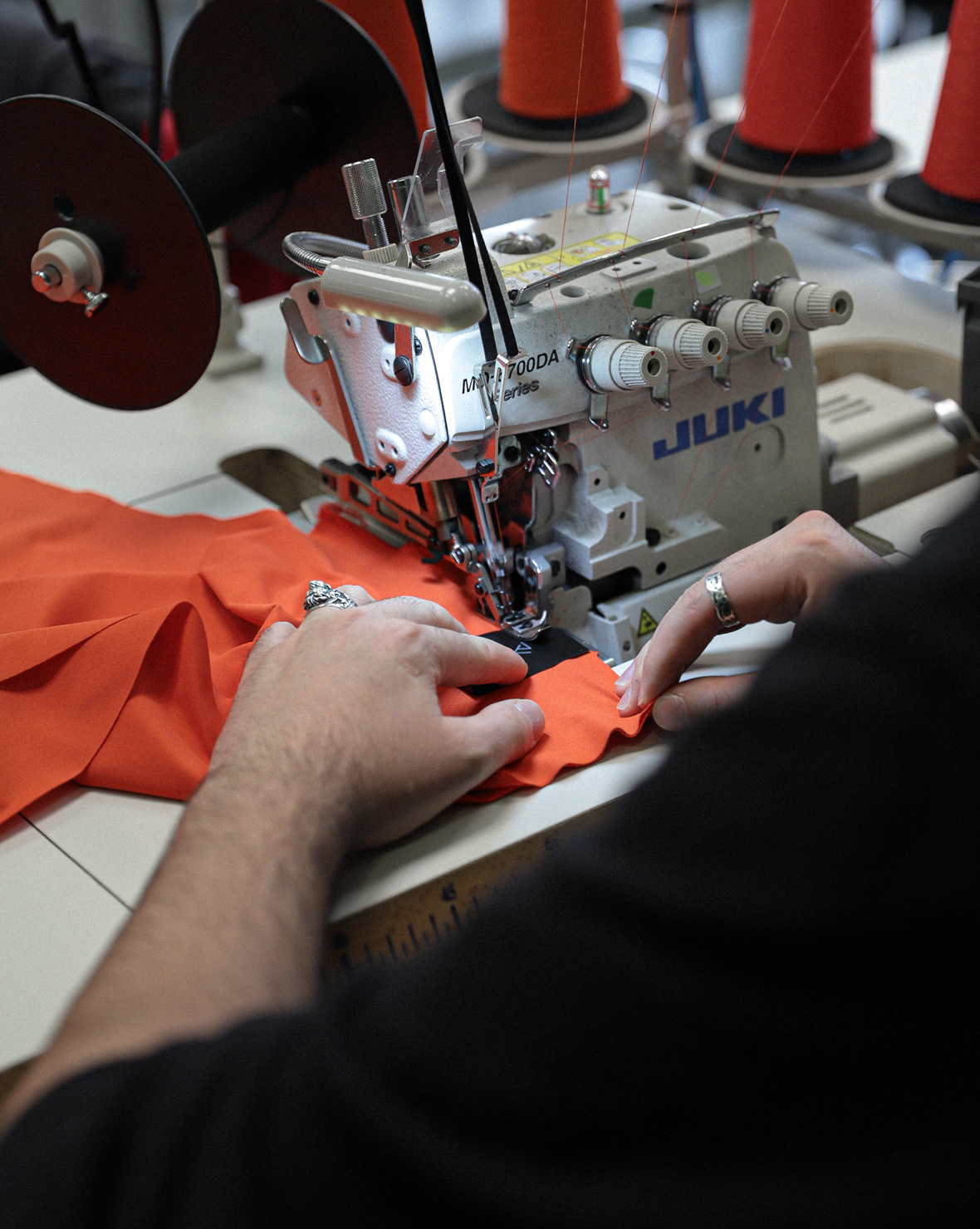 Quality check
All of our products are given a final check for construction errors or other irregularities. This to ensure the quality of the product.
The garment is given a quick ironing and packaged carefully in reusable bags before being stored in our stock.