Flagship Store Deinze
Discover the whole collection and get personal shopping advice of our sales team in our RectoVerso Sports flagship store. Better still, if you're interested in learning more about the production process of our garments, you can get a guided tour in the textile factory of Liebaert Textiles.
Opening hours
Monday to Friday, from 8AM until 12PM and from 1PM until 5PM. 
BY APPOINTMENT ONLY - BOOK YOUR APPOINTMENT HERE
Exceptional opening hours
On Friday the 27th of January, the store will be exceptionally closed.
Address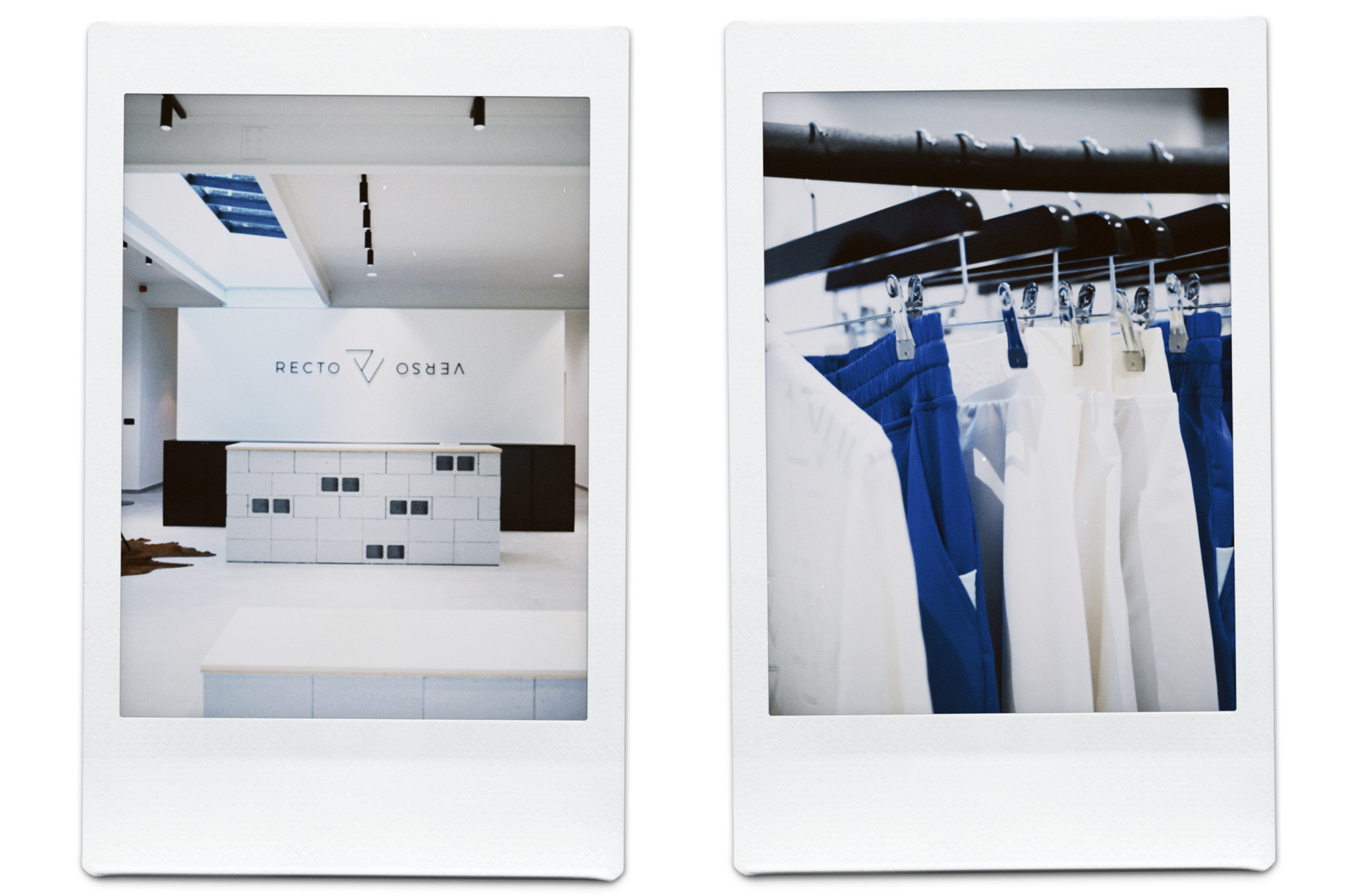 Stores in Belgium
Addict Store Antwerpen

Kammenstraat 86

2000 Antwerpen

 

Addict Store Wilrijk

Prins Boudewijnlaan 40

2610 Wilrijk

 

A Suivre Knokke

Nieuwpoortstraat 22

8300 Knokke

 

A Suivre Roeselare

Delaerestraat 13A

8800 Roeselare

 

A Suivre Sint-Martens-Latem

Kortrijksesteenweg 92

9830 Sint-Martens-Latem

 

Champs Sport Gent

Wijmenstraat 1A

9030 Gent (Mariakerke)

 

Harvest Club Leuven

Mathieu de Layensplein 7

3000 Leuven

 

Margareta Concept Store 

Dorpshart 12/bus 1

2870 Puurs-Sint-Amands

 

 

Orye Sport Hasselt

Botermarkt 3

3500 Hasselt

 

Sport Lauwers Menen

Larstraat 98

8930 Menen

 

Sportline Roeselare

Koestraat 175

8800 Roeselare (Rumbeke)

 

Sweatability Oostduinkerke

Leopold II Laan 213

8670 Oostduinkerke

 

Tennis Service Schilde

Turnhoutsebaan 390 B1

2970 Schilde

 

Verloy Sport Kortenberg

Leuvensesteenweg 282

3070 Kortenberg