Tested & approved: the tennis dress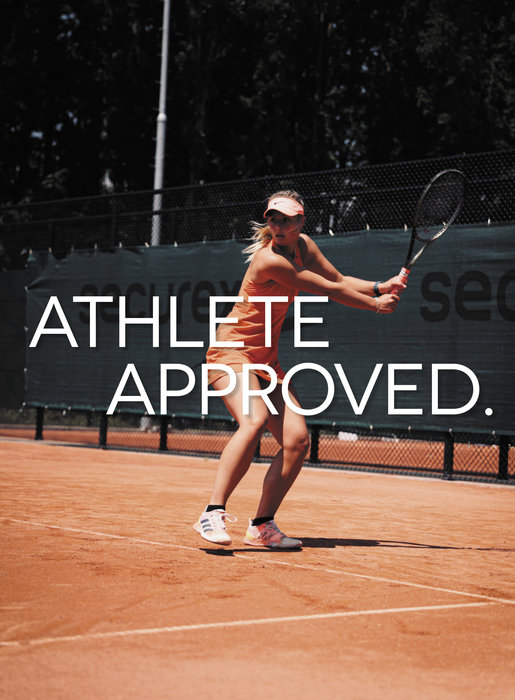 Our tennis dress got tested by tennis player Renée De Ketelaere. Read her full testimonial below. 
MEET RENEE
"I'm Renée De Ketelaere, I'm 23 years old and I've been playing tennis since I was five years old. I have a full time job at an orthodontist practice, and I try to train 2-4 times per week. I currently play in the highest female series in Belgium, and have a ranking of B-15. My goal is to reach B-15/2 B-15/4.
I love tennis because it's an important outlet for me, I love the social contact, and seeing myself improve."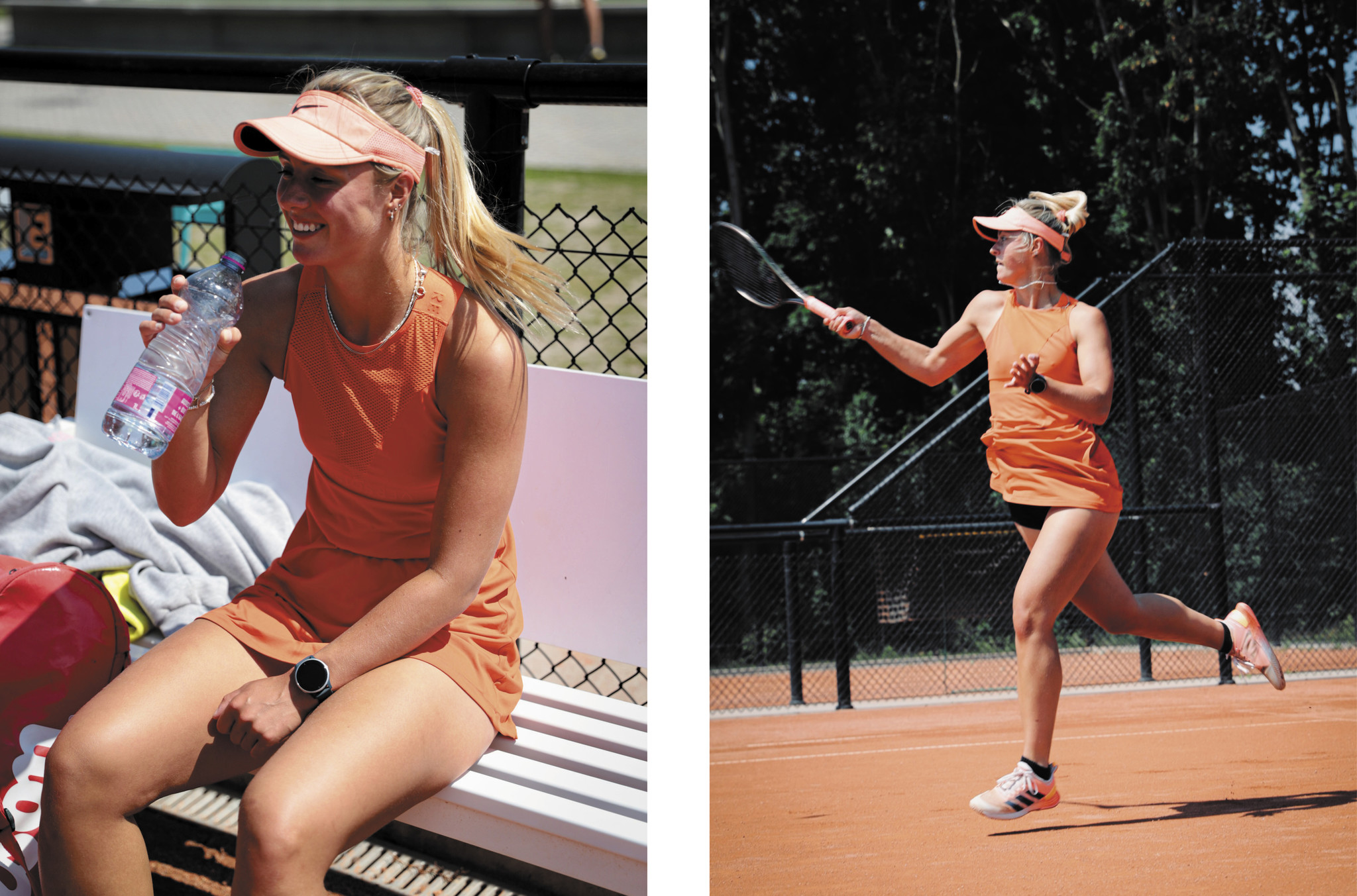 THE TENNIS DRESS 

"To me, it's really important to look and feel good on the field. 
I prefer to play my matches in a dress that is light and airy, and not too long.
I love the RectoVerso dress because it has a built in sports bra, which is really comfortable and easy. It has the perfect length, and the fabric is soft and lightweight. I feel like it absorbs sweat really well so you never feel too warm."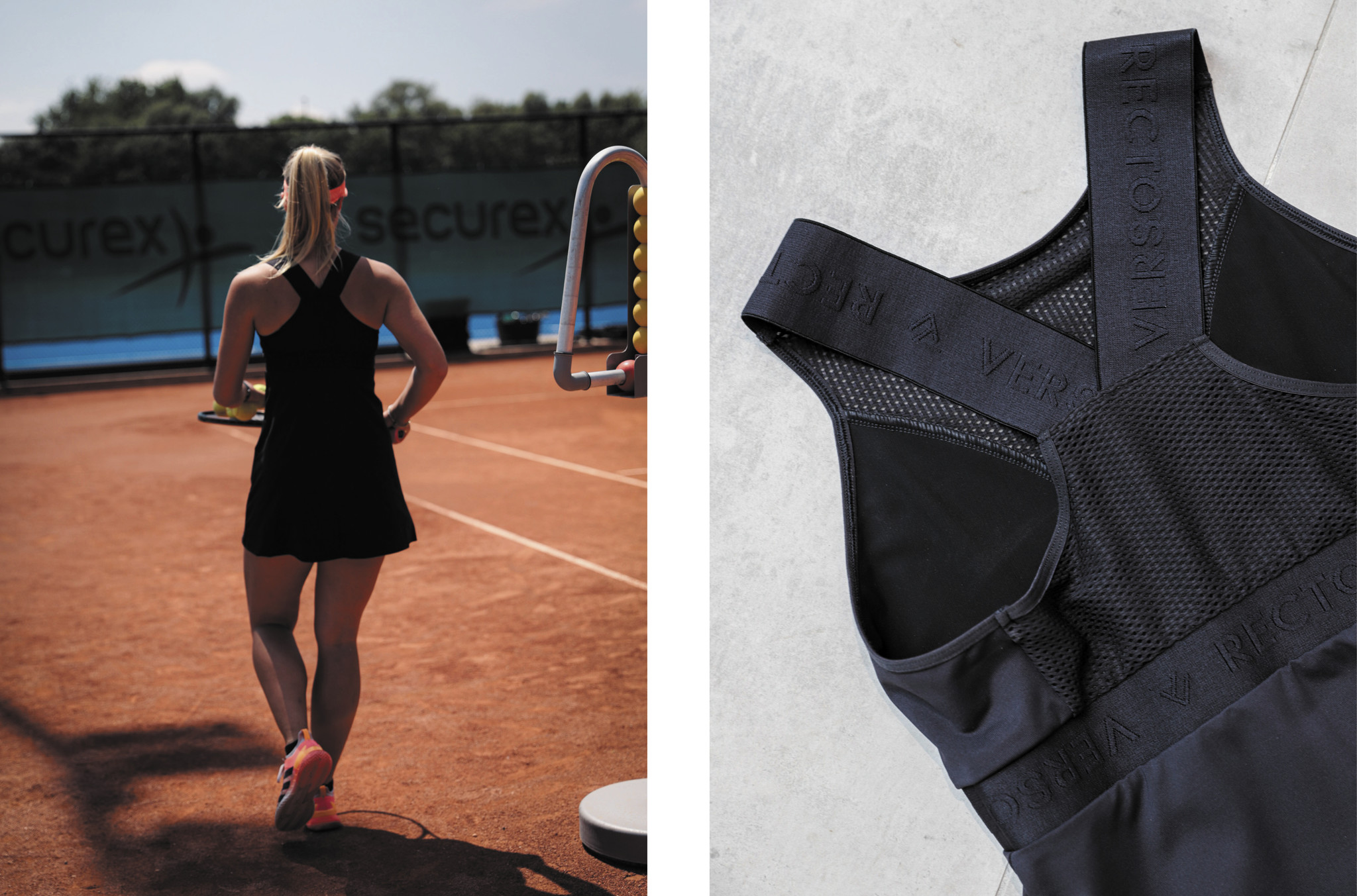 ABOUT RECTOVERSO

"I've heard a lot about RectoVerso, and I've seen it a lot at the Tennis club so I'm super happy I finally got to try it myself. I really like RectoVerso because it's a Belgian brand that is 100% Made in Belgium. They have a unique look with patterns and colours that are really recognisable and make you stand out."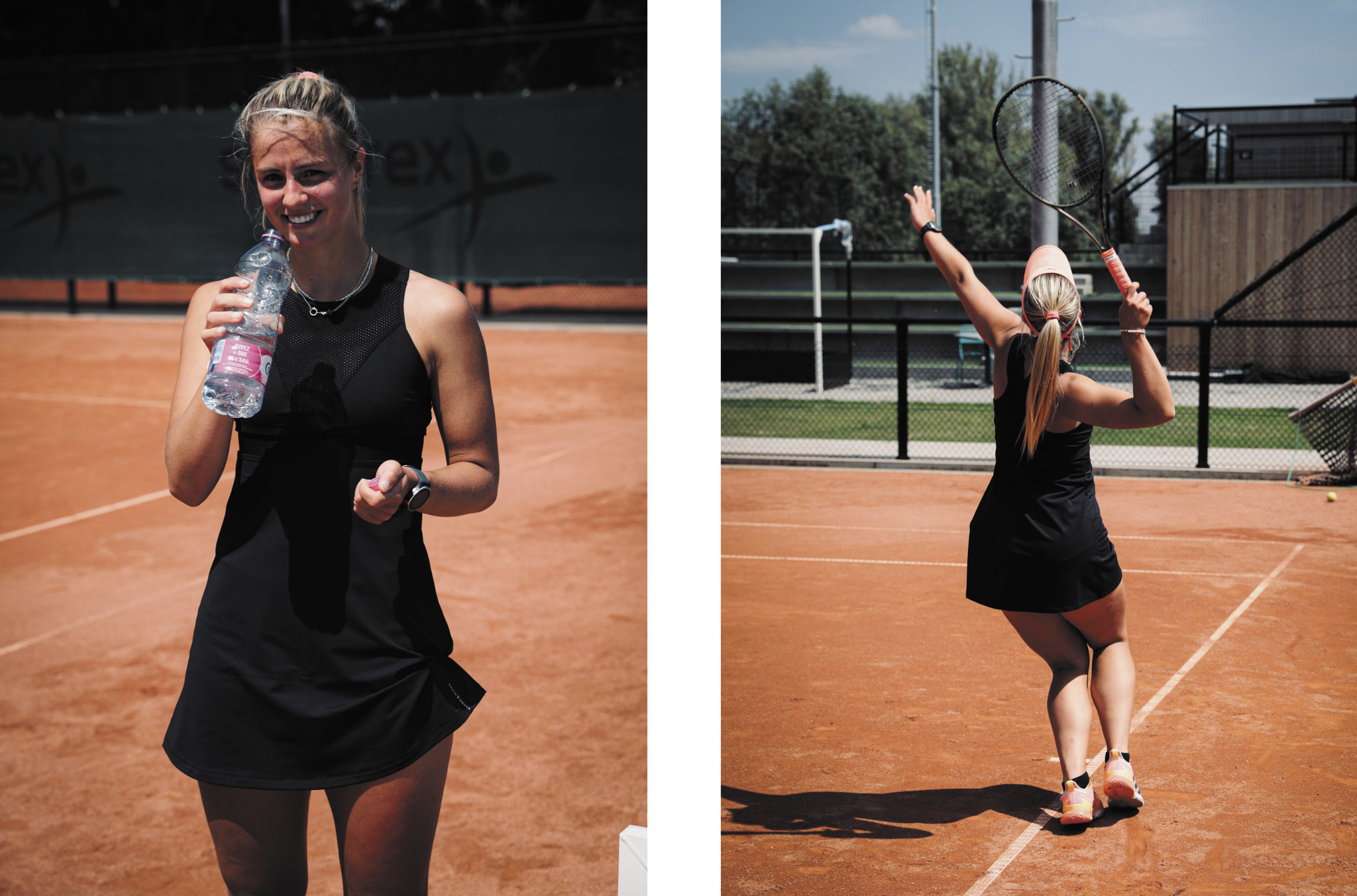 ---
Be the first to comment...