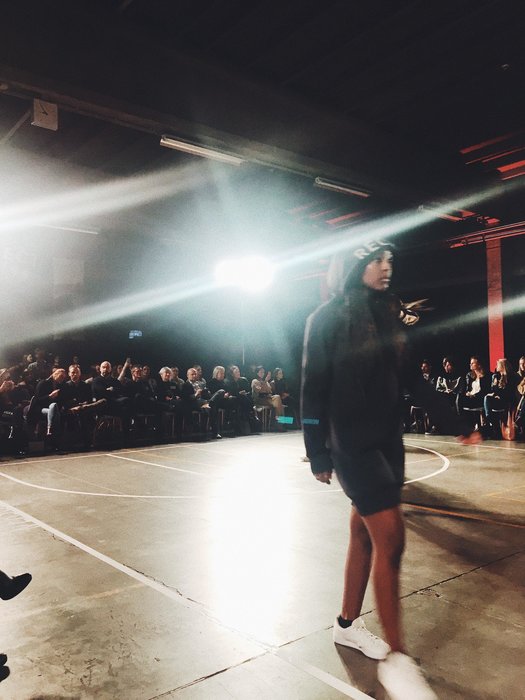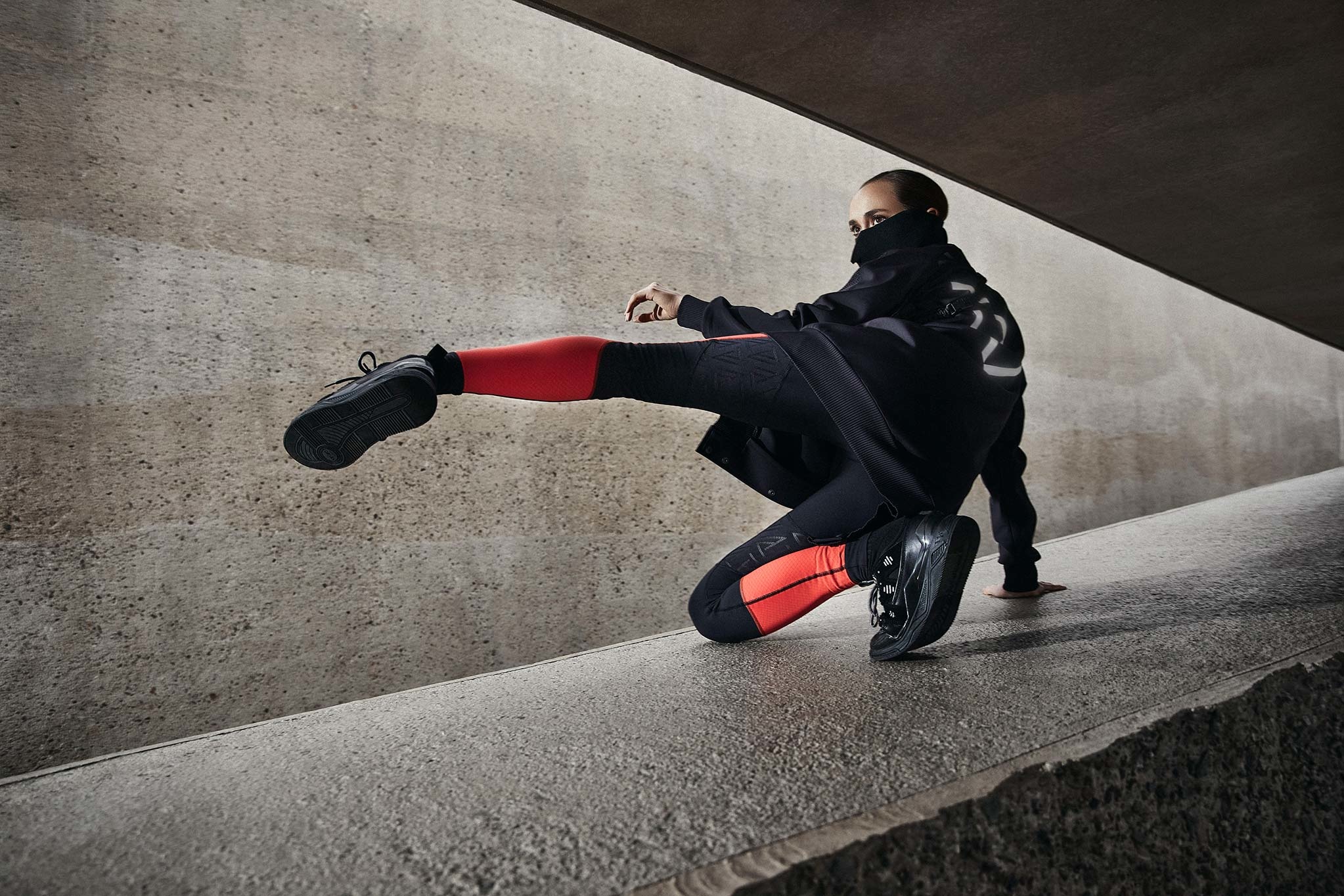 With our second collection, we want to emphasize the mystery behind the RectoVerso brand. We want to give our customers that modern-day 'superhero' look; a mix of confidence, contemporary style and ultra-performance technology. A sophisticated superhero suit for any woman, anywhere.
With the Undercover, Topaz, Reddy, Playground and Multico lines we combined new elements with the signature RV look. We've upgraded our collection ONE by adding new styles and fabrics while staying through to our brand DNA. We've listened to our customers' feedback in terms of functionality and comfort. We've decided to keep some of our collection ONE styles as RectoVerso CLASSICS. 
For the collection TWO launch show we decided to break with the traditional fashion shows with size 0 models. Instead, the Rebounce Crew presented our collections in 3 acts; the fairytale, the classic, and the undercover. The setting being a basketbal field in the middle of the @liebaerttextiles factory.
We took quite a risk by doing this but we felt it fitted 100% with our brand. We were so glad with the reactions; the spectators loved the show, loved to see our clothing in movement but most of all loved that it was shown on real women of all sizes and ethnicities.
We have no words for the dancers of Rebounce Crew. who surpassed our imagination with the act they put together. We gladly make them part of the RectoVerso Team.
We believe that as a brand, it is our duty to inform our customers. Therefore, before the show started, we took everyone through our production process. Explaining them how our fabrics and garments are made was an eye-opening experience for them. This way we want to support the slow fashion and #ikkoopbelgisch movements.
Be the first to comment...