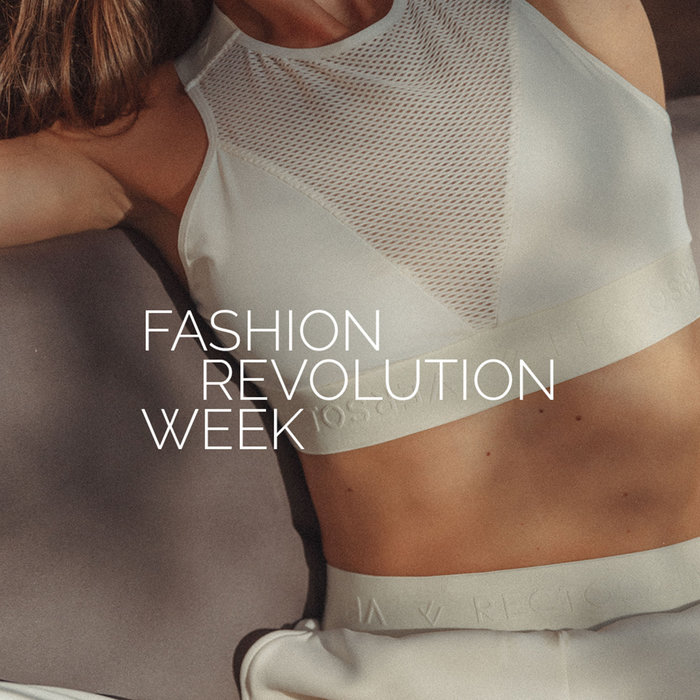 Today marks the start of Fashion Revolution Week. A week where we reflect on what impact the fashion industry has on people and the planet. To fight for a cleaner, safer, fairer, and more transparent industry. A movement that shares one vision: a global fashion industry that conserves and restores the environment and values people over growth and profit.
This movement aims to:
End human and environmental exploitation in the global fashion industry
Push for safe, dignified working conditions and living wages for all people in the supply chain
Strive for redistributed and more equal balance of power across the global fashion industry
Fight for a global fashion industry that works to conserve precious resources and regenerate ecosystems
Put an end to throwaway culture and shift to a system where materials are used for much longer and nothing goes to waste

... And so much more! 
At RectoVerso we operate everyday with this vision in mind. We work hard to show other companies in the industry that building a sustainable fashion brand is possible. Throughout the years we have but in place different actions in order to make a positive impact in this industry. 


Sustainable Production
People often forget how complex it is to make a piece of sportswear. There are countless production steps before you can even buy your favourite t-shirt, sports bra or legging. All of RectoVerso's production is exclusively done in Belgium, by the mother company and family business Liebaert Textiles.
Each year, the company invests over a million euros in cutting-edge technologies in order to decrease our ecologic footprint.
Today, we are one of the only companies in the industry to have an ISO 9001, ISO 14001 and ISO 50001 certificate. Our sustainability measures are unmatched and earned numerous labels such as the  OekoTex Made in Green label. 


Free Repair Program
One of the biggest issues at the intersection of fashion and sustainability is the massive underutilization of clothing. Each year, millions of tons of clothes are produced, worn, and thrown away – often after only a few wears. To help you reduce your clothing waste and extend the life-cycle of your garments, we offer free life-time repairs on all RV-items.
Sustainable Packaging
Each online order we ship in special bags from Better Packaging Co. We use their special POLLAST!C Poly Mailers. These poly mailers are durable and made from recycled 100% ocean bound plastic pollution.


Second Life Policy
We try to control our production waste as good as possible. However, 0 waste is, at this point, still impossible to achieve. Therefore, we try to be creative and bring waste fabric a second life. This by making extra pieces or accessories (bags, keychains, scrunchies, etc.) from leftover (waste) fabric. And so reducing our environmental impact. 
Don't forget: even small actions can yield big results!
Be the first to comment...