Five minutes with: Elke Bleyaert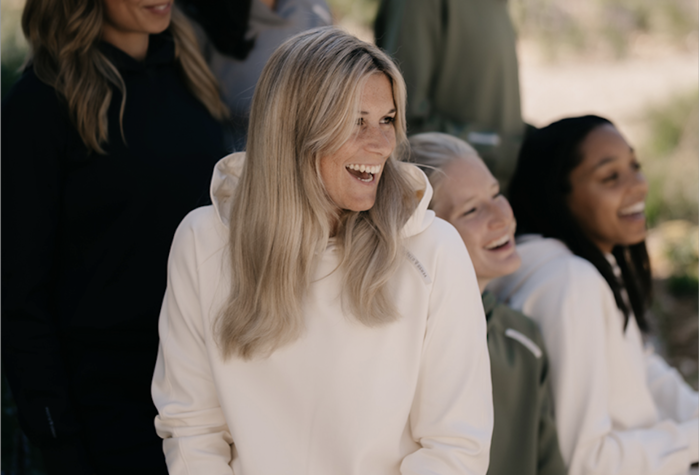 This week, we were lucky enough to have a quick chat with founder of 'The Women Peloton' & writer of 'Velo Vrouwen': Elke Bleyaert.
Elke Bleyaert is known for her dedication to promoting women's cycling. She founded 'The Women Peloton' a platform and a community for recreational female cyclists that also organises cycling events and holidays. They also host their own podcast channel. Aside from that, Elke is also writer of the book 'Velo Vrouwen', a practical guide for women with a passion for cycling. Married to professional cyclist Jasper Stuyven, Elke is determined to empower women and create personal growth through cycling.
---
Describe yourself in three words.

Never - not -  smiling
What gives you energy?

My bike, my yoga morning routine, being outside,  my dog and hubby - good foooooood!
What's your personal mantra?
Better an 'oops', than a 'what if' and 'Do everything with a good heart and expect nothing in return and you will never be disappointed.'
---
---
 What does "sustainable sportswear" mean to you?
For me 'sustainable sportwear' means that it is good for the environment and for myself. Quality clothing that I can wear for a long time without harming anything or anyone with it.
Why RectoVerso?

I love the story and the family business behind this brand. Their good energy and willingness to become better and bigger reflects in their clothing.
---
---
Your favourite RectoVerso item?
I love the feminine sport bra's that RectoVerso has. GOOD JOB!
Complete the sentence: RectoVerso is …
Sportswear that every woman who loves sustainability and femininity has to have in their closet.
Be the first to comment...