Five minutes with: Noémie Tyteca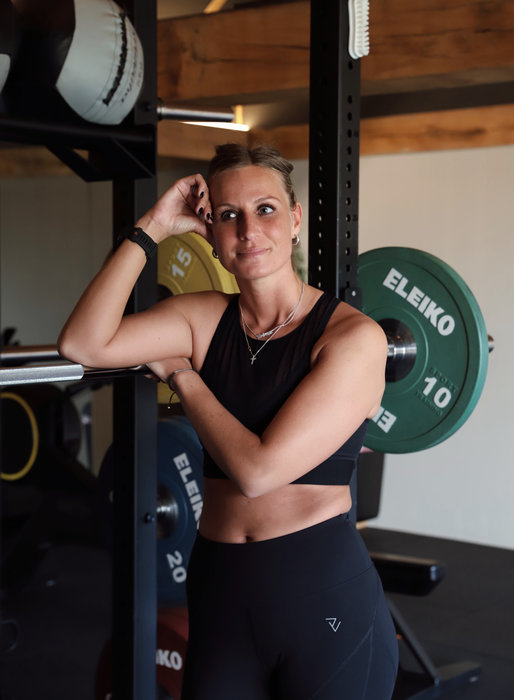 This week, we were lucky enough to have a quick chat with the sports addicts Noémie Tyteca.
As a Body Pump instructor and manager at The Lodge, a private gym in Schilde, she has turned her passion into a successful career. When she's not teaching Body Pump classes, she's training for her next challenge: a triathlon or marathon. "Never not running, cycling or swimming" is her motto!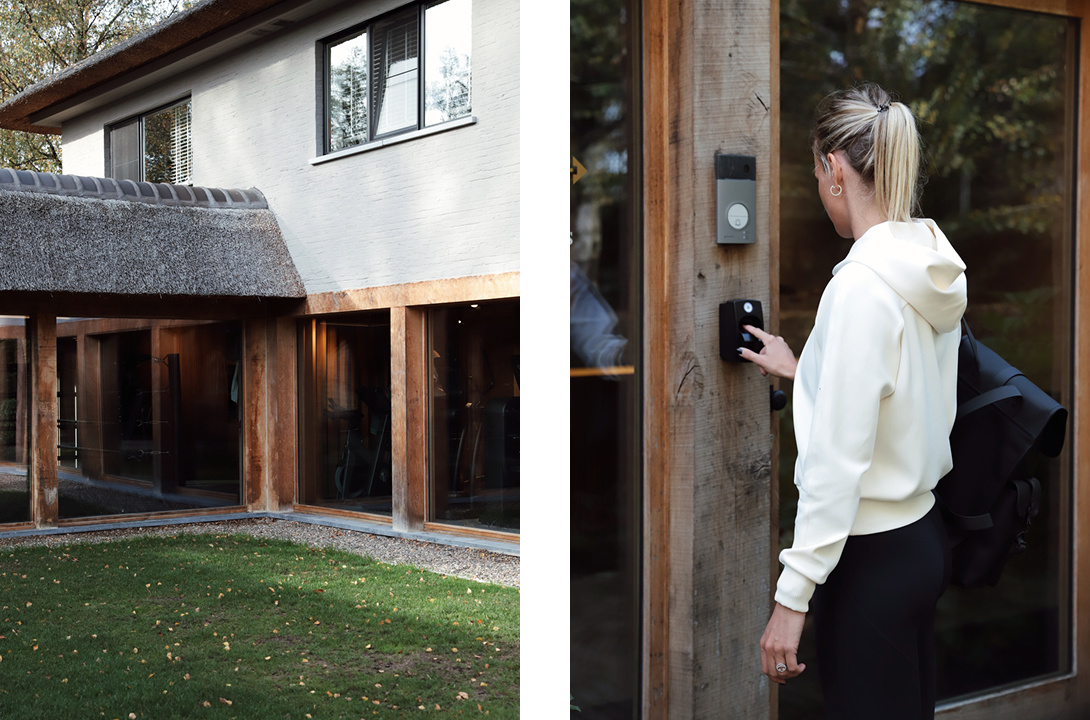 ---
Describe yourself in three words.

Sporty, funny, and straightforward.
What gives you energy?

Food, being outside, and working out. In particular, endurance sports boost my energy. I'm an extreme-sports and adrenaline junkie!
In early October, I completed the Ultra X Jordan Marathon. 250 km – 5 stages – 38 hours. The RVE Compression Shorts really got me through the toughest stages.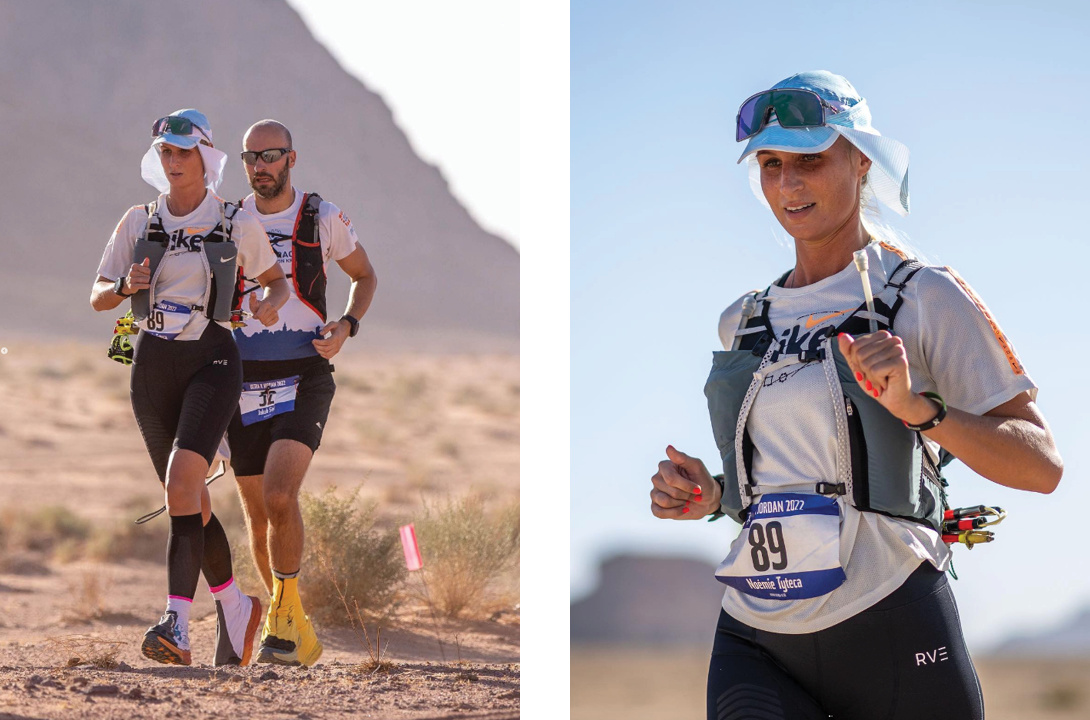 ---
What's your personal mantra?
When you know what you want, and want it bad enough, you will find a way to get it. One of Jim Rohn's most famous quotes.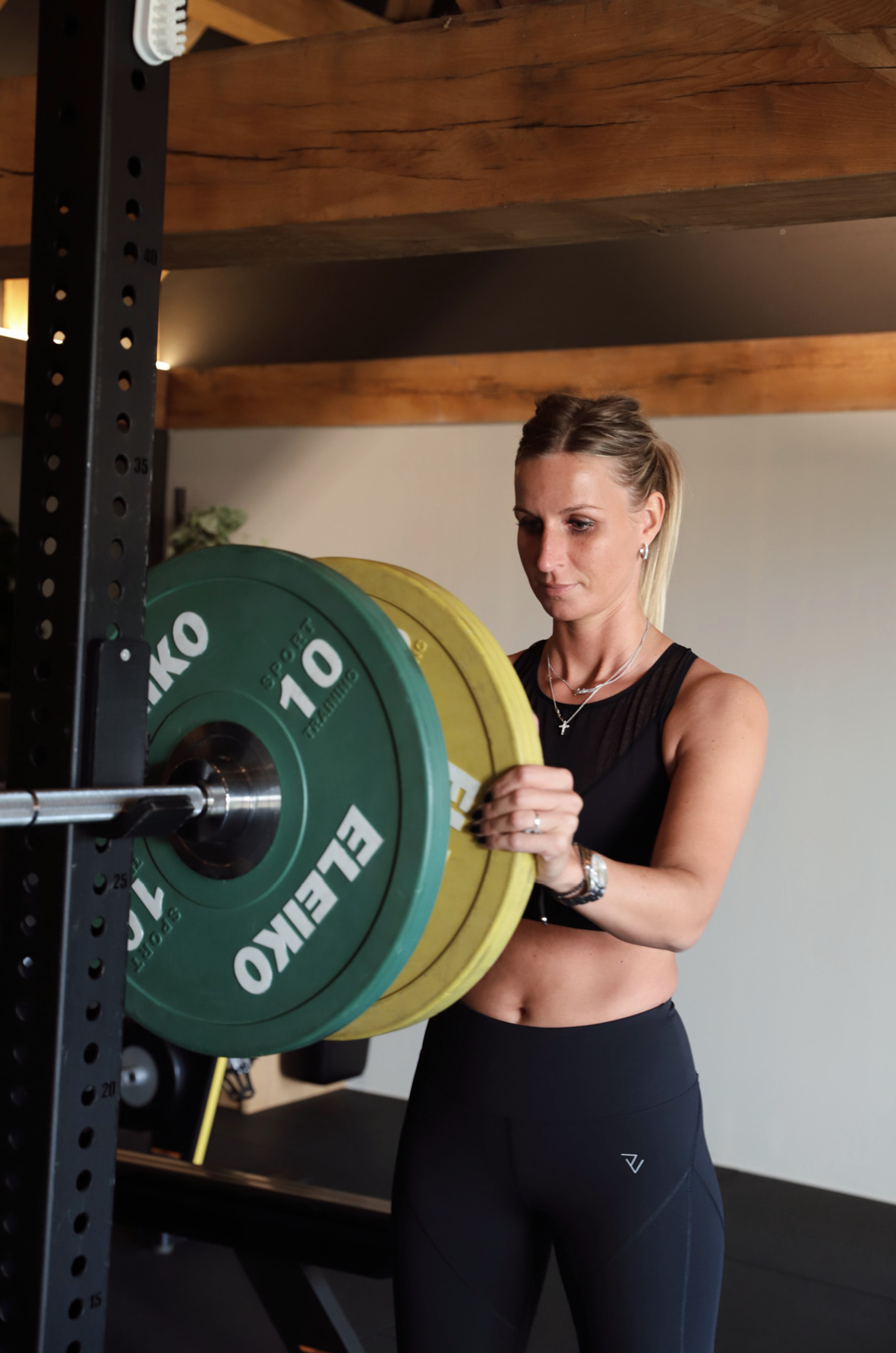 ---
What does "sustainable sportswear" mean to you?
A unique design combined with a comfortable fit;
Embracing the female body;
Creating awareness on sustainable consumption and production;
Focus on quality over quantity.
Your favourite brands?

As i wear sportswear about 80% of the time, my everyday look consists of a Patagonia t-shirt with one of my favourite RectoVerso leggings. In combination with a pair of Hoka shoes and a Polar watch.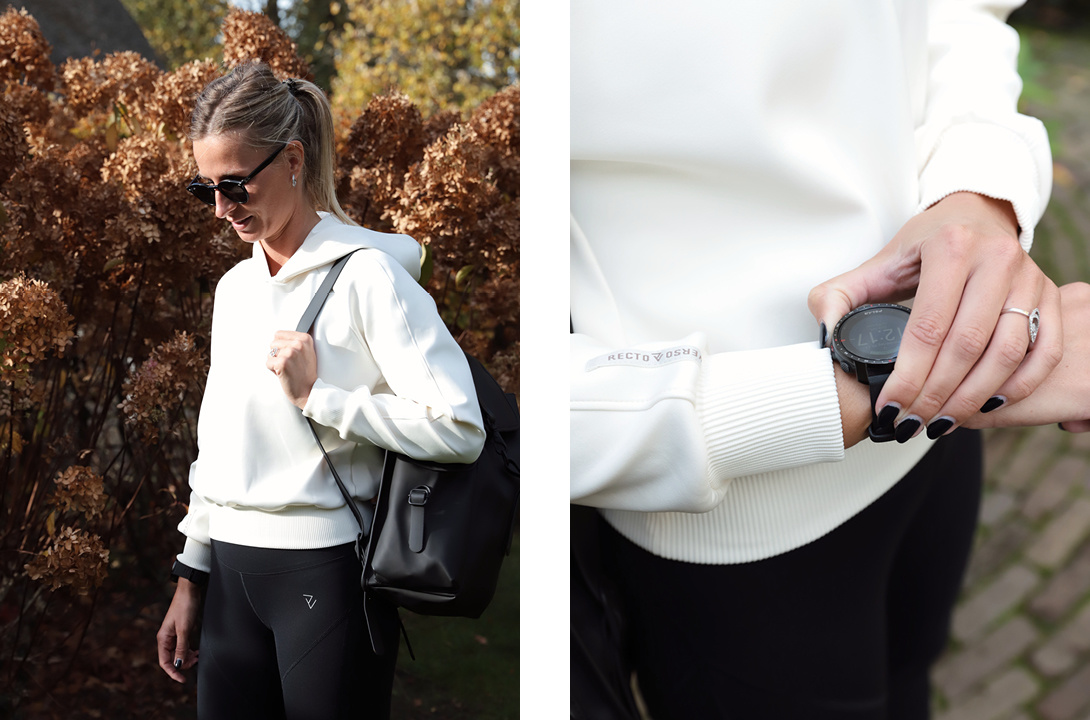 ---
Your favourite RectoVerso item?
It's really hard to choose just one item! My favourite items of the latest collection are the Eclips Jacket and the Eclips Legging. I get so many compliments on this look!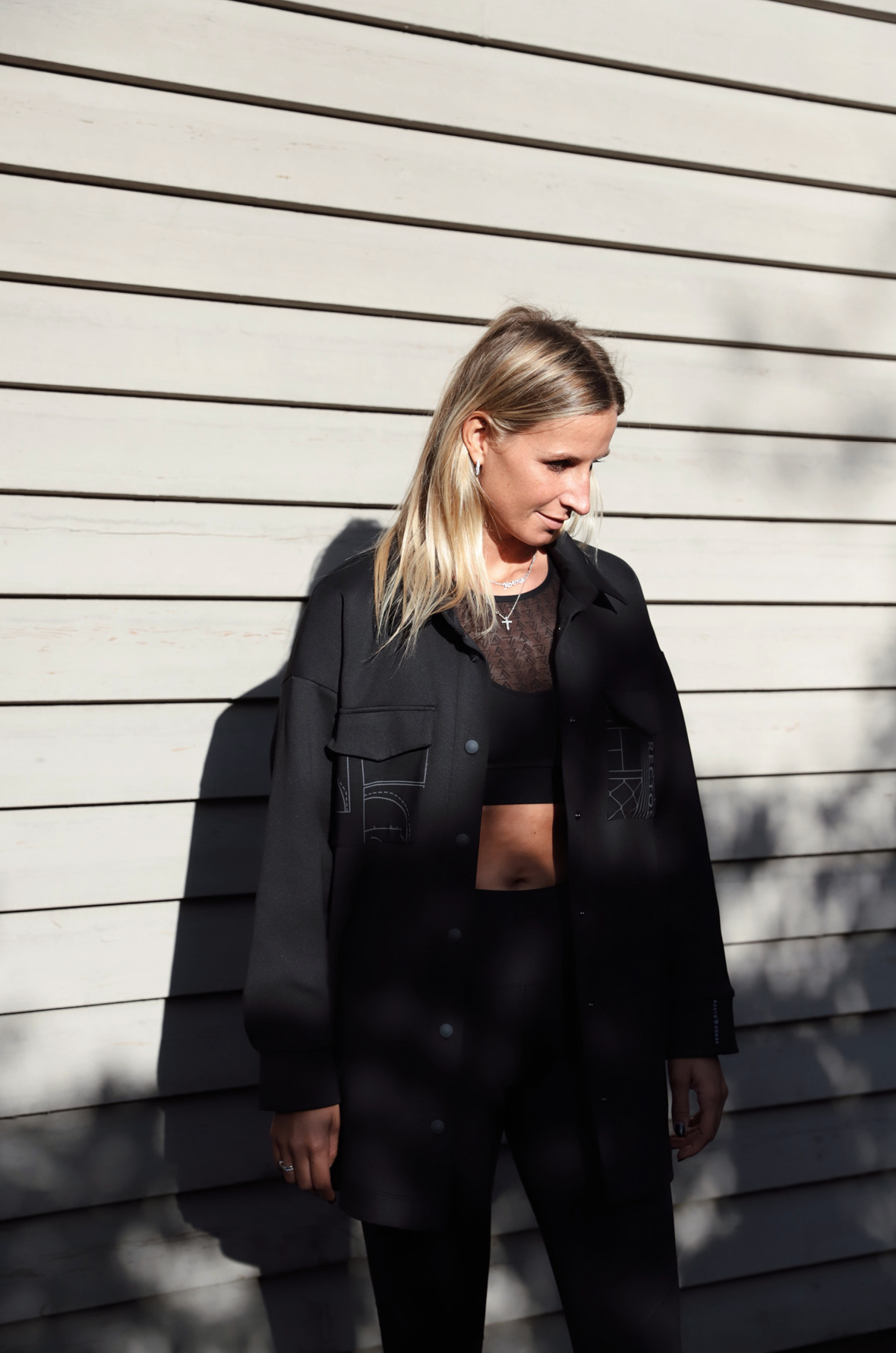 ---
Why RectoVerso?

For its high-quality fabrics and strong focus on feminine, fashionable, high-performance designs. And – of course – because it's a Belgian brand!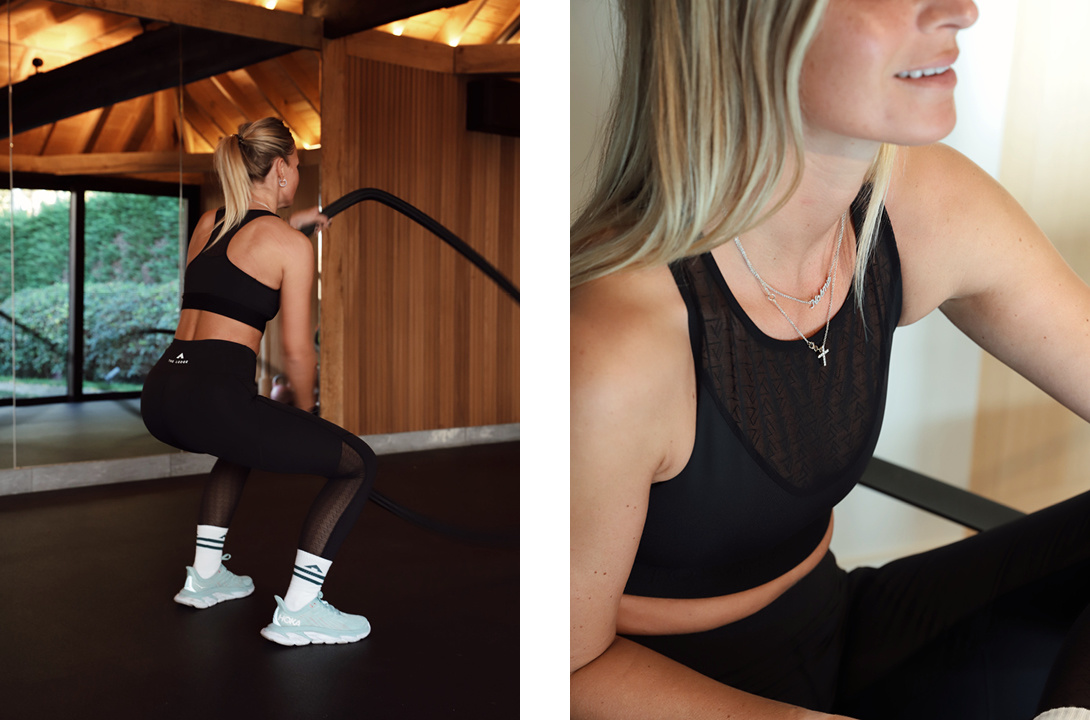 ---
Complete the sentence: RectoVerso is …
The ultimate luxury sportswear for women, combining female power with quality and elegance.
Be the first to comment...