Woman of the month: Tessa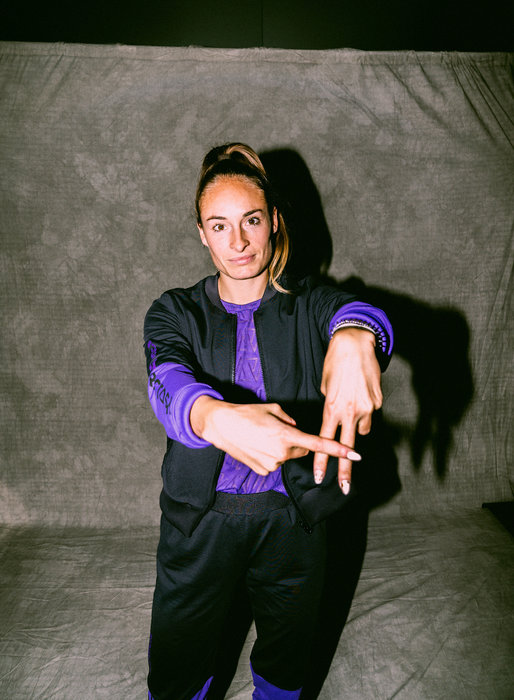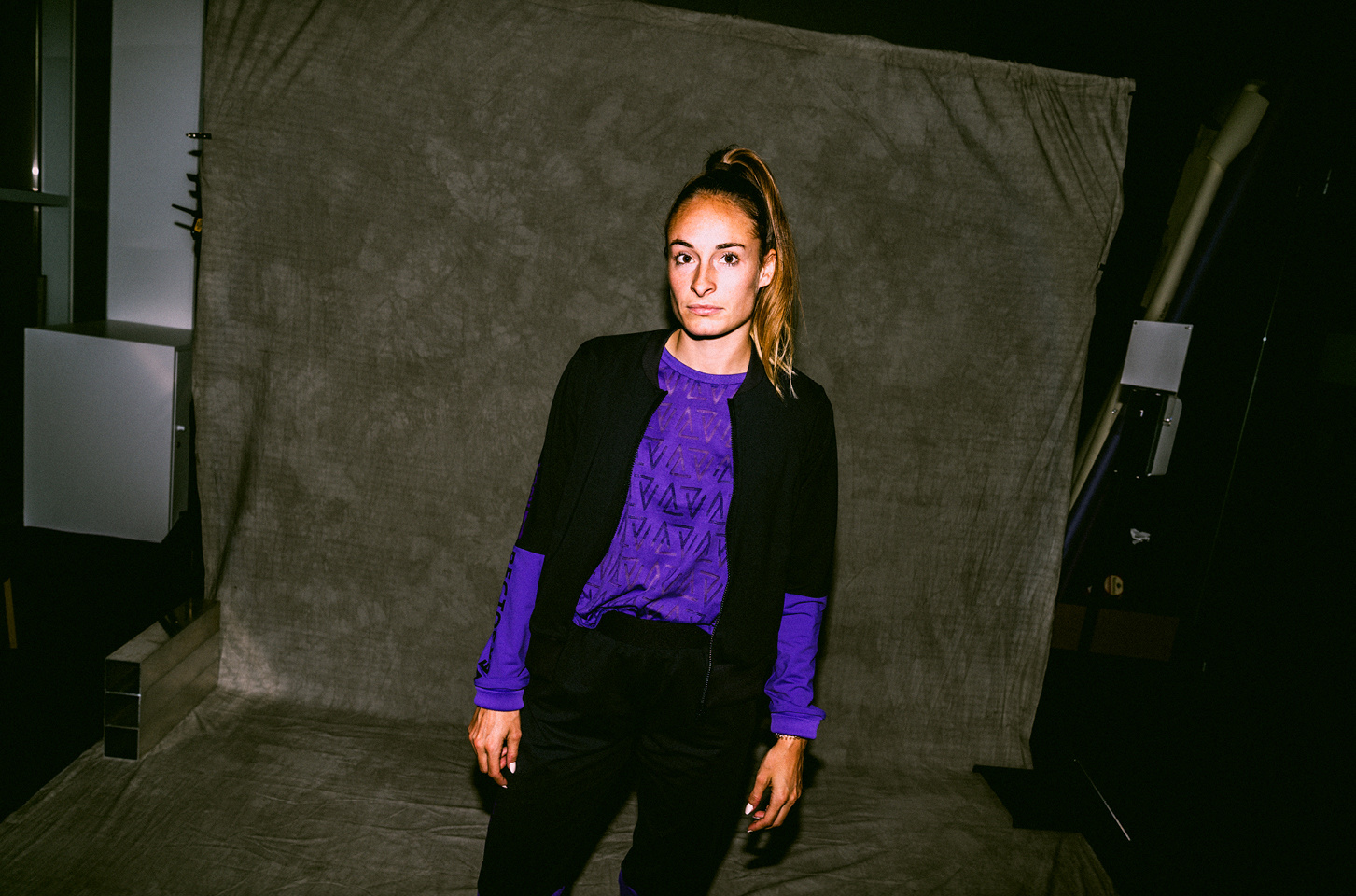 RectoVerso is all about empowering strong and independent women. That's why every month we're putting a powerful customer in the picture. This month's "Woman of the Month" is Tessa Wullaert, a Belgian professional football player who currently plays as a forward for RSC Anderlecht and the Belgian national team. On top of being super talented in what she does, she fights for more 'girl power' in football.
In the interview below, Tessa talks about her football journey and determination to stand up for what she believes in.
Where did your passion for football come from?
It was football from the beginning! My earliest memory was on the playground in school with my friends when I was five. At that time, women's football wasn't popular or well-known in Belgium. I was lucky that until I was a teenager, I always played with another girl. We were always together in the locker room. A few problems started when I was 15 years old and boys were on the bench with the girls on the field. The parents didn't understand, saying there was no future in women's soccer.
What are your greatest achievements so far?
I used to play for VfL Wolfsburg and Manchester City, I'm the first female football player with a professional contract in Belgium, I won three times the "Golden Shoe" - an award for the best Belgian football player - and I'm the captain of the Belgian national team.
Since the beginning of this year, I've started my own business "GRLPWR" (girlpower). With GRLPWR we organize football camps and training sessions for young girls. In this way, we hope to contribute to the further development of Belgian women's football.
What does your typical day look like during the season?
No two days are the same, to be honest. Unlike my teammates, I am a "professional" football player, which means that a large part of my time is spent on giving interviews, attending social events.... Besides that, I now have my own company.
How many hours a week do you train as a professional football player during the season?
I train about 10-11 hours per week.
How many rest days do you have?
I usually incorporate 1-2 recovery days per week into my training plan. Taking a rest day is essential for my body and mind. It allows me to take a step back and check in with how my body and mind are doing.
What do you like to do in your spare time?
In my free time, I enjoy playing video games, watching series or going for a walk with our dog. Fun fact: our dog is named after a Belgian football player - Jean-Marie. 
What kind of challenging situations do you experience as a female athlete in the world of sports?
Well, of course, there's the equal pay discussion. In addition, I am the only female athlete with a professional contract in Belgium. My dream is that every girl can make a living from football.
Next to that, there's a huge difference in how the women's team are treated compared to the men's team. When the men's team make a winning goal, it's front-page news. When the women's team make a goal, it ends up in the middle of the newspaper. It's common knowledge that mass media companies don't accord women the same prominence in their sports segments (this, of course, also applies to the Paralympic athletes).
Although women's football in Belgium is now reaching a wider audience, with increased attendances and media coverage than ever before, there is still a long way to go. I'm a strong believer of 'girl power' - the phrase 'girl power' is literally emblazoned onto my skin - and that's why I want to use my voice to demand improvements and create more awareness around this topic.
The new warm-up tracksuits have just been launched, what do you think?
I immediately fell in love! The outfit is feminine, bold, and powerful. Perfect!
How would you describe your fashion style?
Sporty chic.
Discover the RectoVerso x RSCA Collection here!
---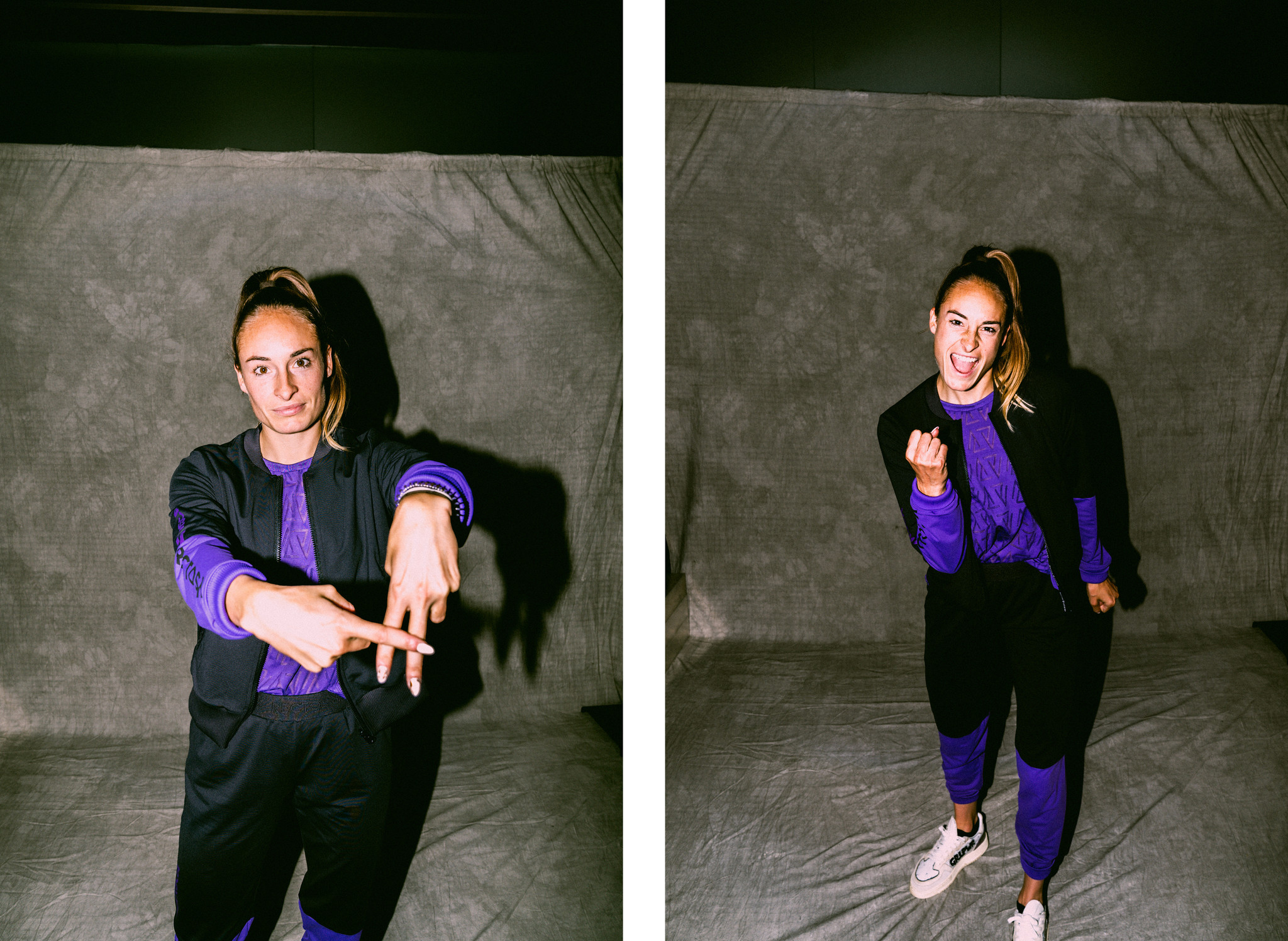 Be the first to comment...