Five minutes with: Stephanie Cobbaert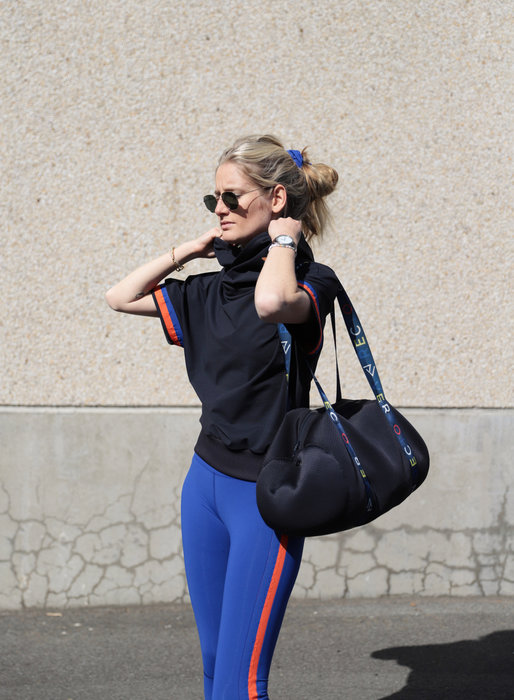 This week, we were lucky enough to ho have a quick chat with the go-getter Stephanie Cobbaert, a proud business woman and RectoVerso-lover since the beginning.
This colourful spirit animal is the co-founder of The Sybarite Flamingo, a boutique travel agency, offering unique tailor-made experiences. Besides that, she also runs Moments Magazine, a high-end travel and fashion magazine, together with the incredibly talented Isabelle Vander Heyde.
Describe yourself in three words.

Fashionable, warm and a go-getter.
What gives you energy?

Hiking and being outside in nature, discovering new places, boost my energy levels by helping me relax and lower stress! During the weekends, my husband and I usually go hiking in the mountains, together with our dog, Ragnar. It's our "quality family time". We all love it!
Another way to boost my energy levels and get my head empty is practicing extreme sports. The fact is: I'm an adrenaline junkie. I love trying out new sports, such as climbing, kite surfing, motorcross…. When I'm in the moment, there's nothing else that matters. All that matters is survival and the task at hand. It's the best way, for me, to fully disconnect and escape from reality.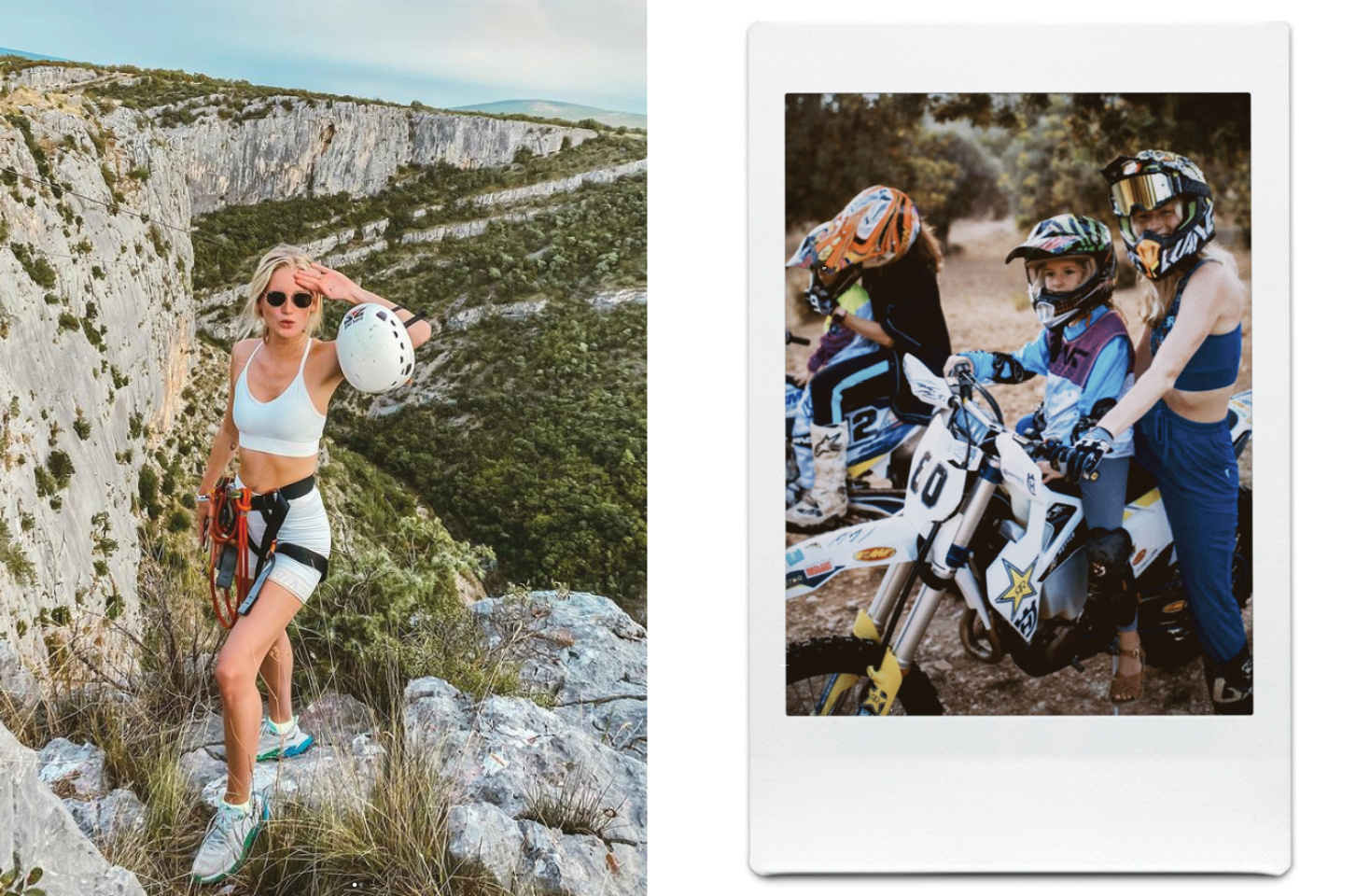 ---
What is the best piece of advice you've ever received?

Surround yourself with people who's eyes light up when they see you.
Slowly is the fastest way to get to where you want to be.
The top of one mountain is the bottom of the next, so keep climbing.
What is your personal mantra?

God grant me the serenity to accept the things I cannot change, courage to change the things I can, and wisdom to know the difference.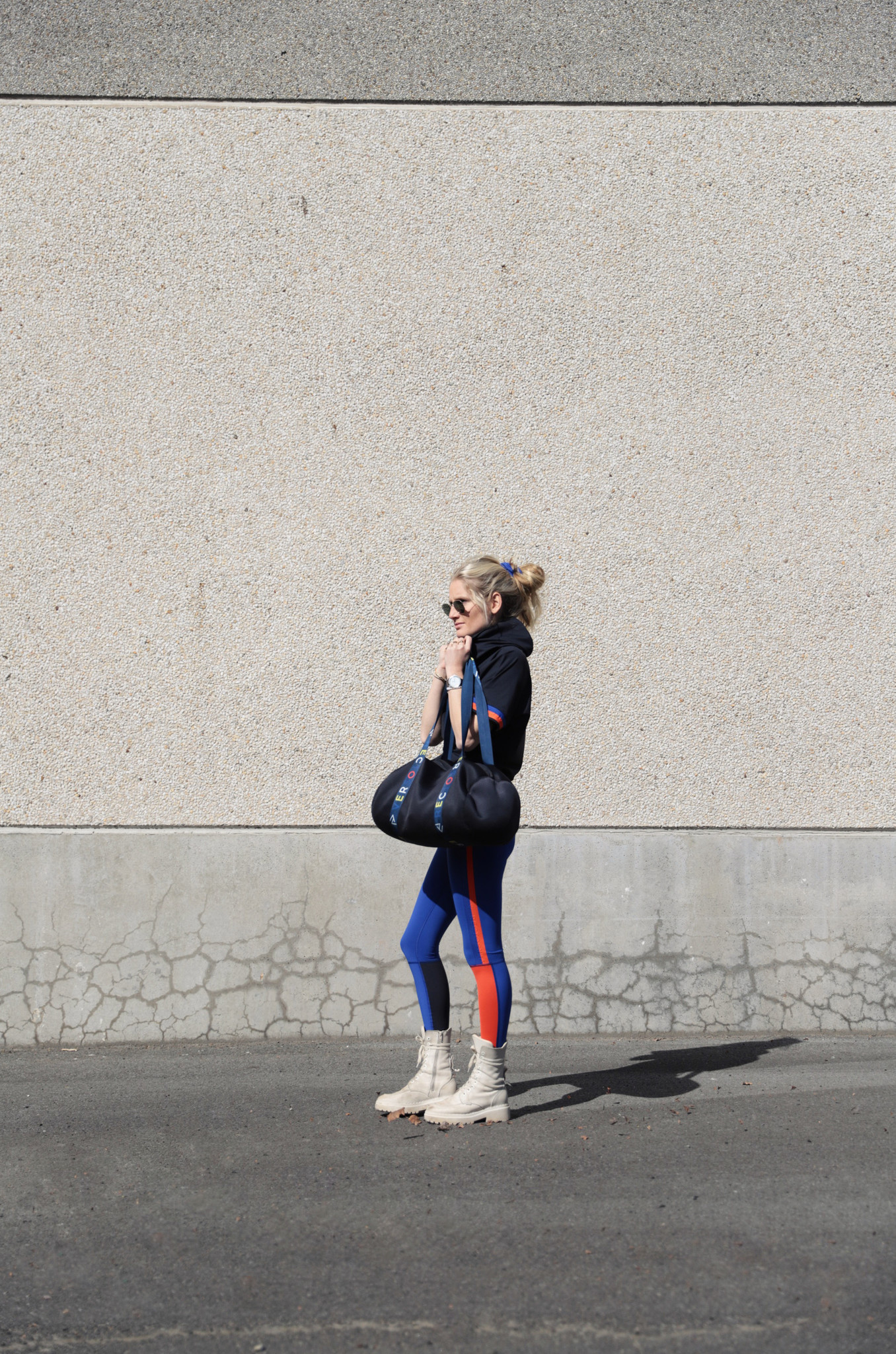 ---
What does "sustainability" mean to you?

Sustainable fashion is a very broad concept, I think, going from buying vintage and second-hand clothing to being aware of where and from whom you buy your clothes. I love the feeling of finding second hand pieces because they are very unique, and that's why I love Vinted so much I guess. I'm always amazed how brands like Rave Review transform old home textiles into new garments, I think it's a cool sustainable way of giving old pieces a second life.
In my opinion, there are so many ways to be sustainable. It doesn't always have to be extreme to be good.
Complete the sentence: Slow fashion is … .

Slow fashion is all about respect. From both the side of the creator and the buyer. The creator must respect the processes and the people required to make the garments. I love to see where my clothes are made, and by who because it shows a lot of respect towards those people. Next to that we, the buyers, must show respect because each of us is responsible for the way we shop. We must keep a few things in mind - the designer is not a machine; the collections can be smaller and quality garments are more expensive. I love it when I look at my closet and see all the treasures that I've been keeping over the past years. I can find a garment that I bought 3 years ago and repurpose it. It's just an amazing way of reinventing by adding new garments to your own closet and mix and match them for a lifetime.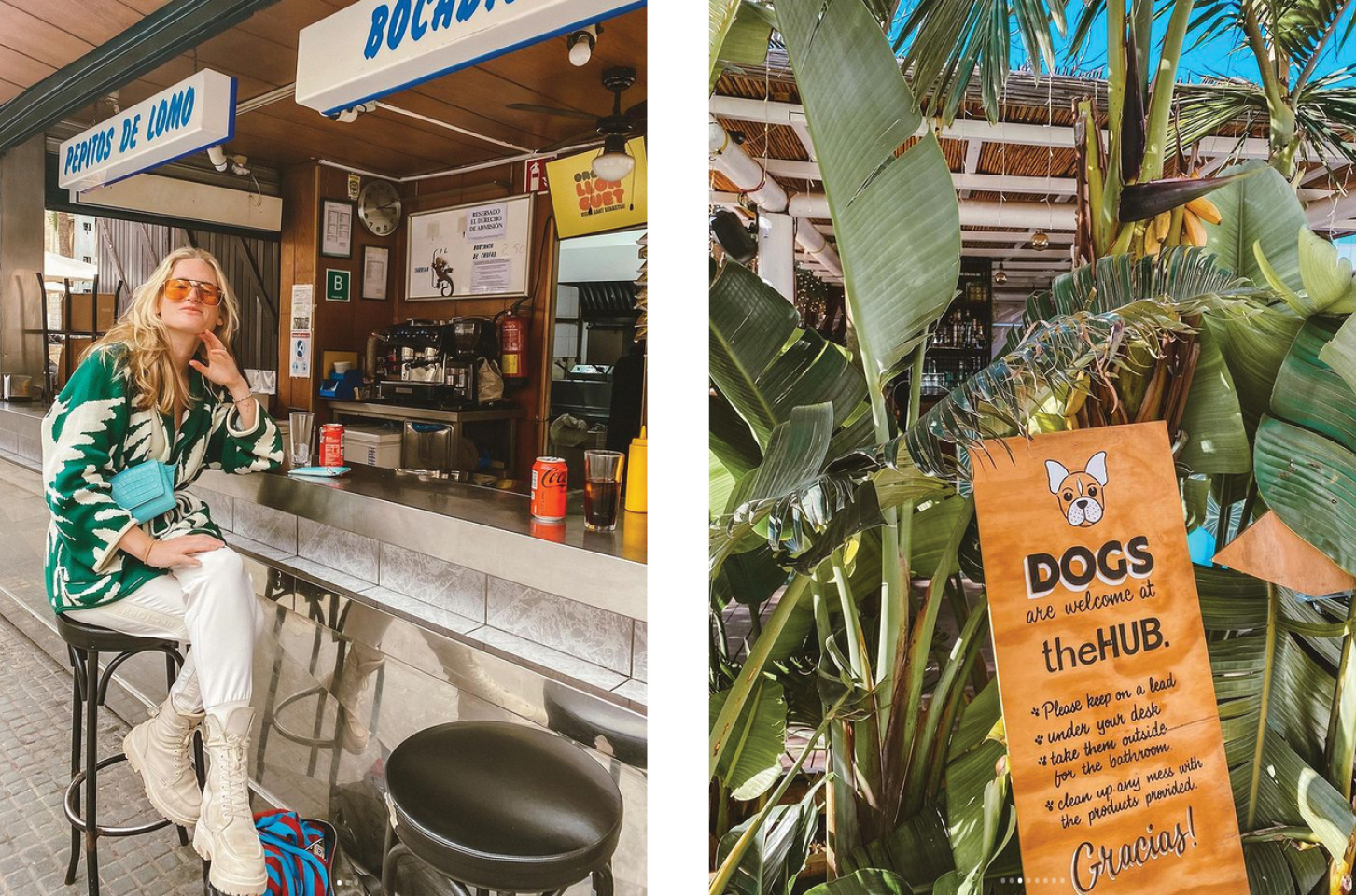 ---
Why RectoVerso?

First of all, the brand is super cool and the quality is amazing! I've been following RectoVerso's journey since day one, and I can proudly say that I have at least one item of every collection. My first treasures are – by the way – still in perfect condition! Although I'm not a sports addict, I wear my RectoVerso-items on a daily basis! For my job(s), I walk around 10 km a day. So, I love the fact that I can look stylish and feel comfy at the same time. Besides the quality, I admire the brand for holding on to its values. The fact that it's 100% made in Belgium is a super plus for me!
Your favourite item of the new collection?

My favourite item of the latest collection is the Tetris Crop Top - without a doubt! The elegant design, bold colours, and fun pattern. I love it - as well as my husband (laughs)!
I wear it when I go hiking or running, but I also wear it for day-to-day activities.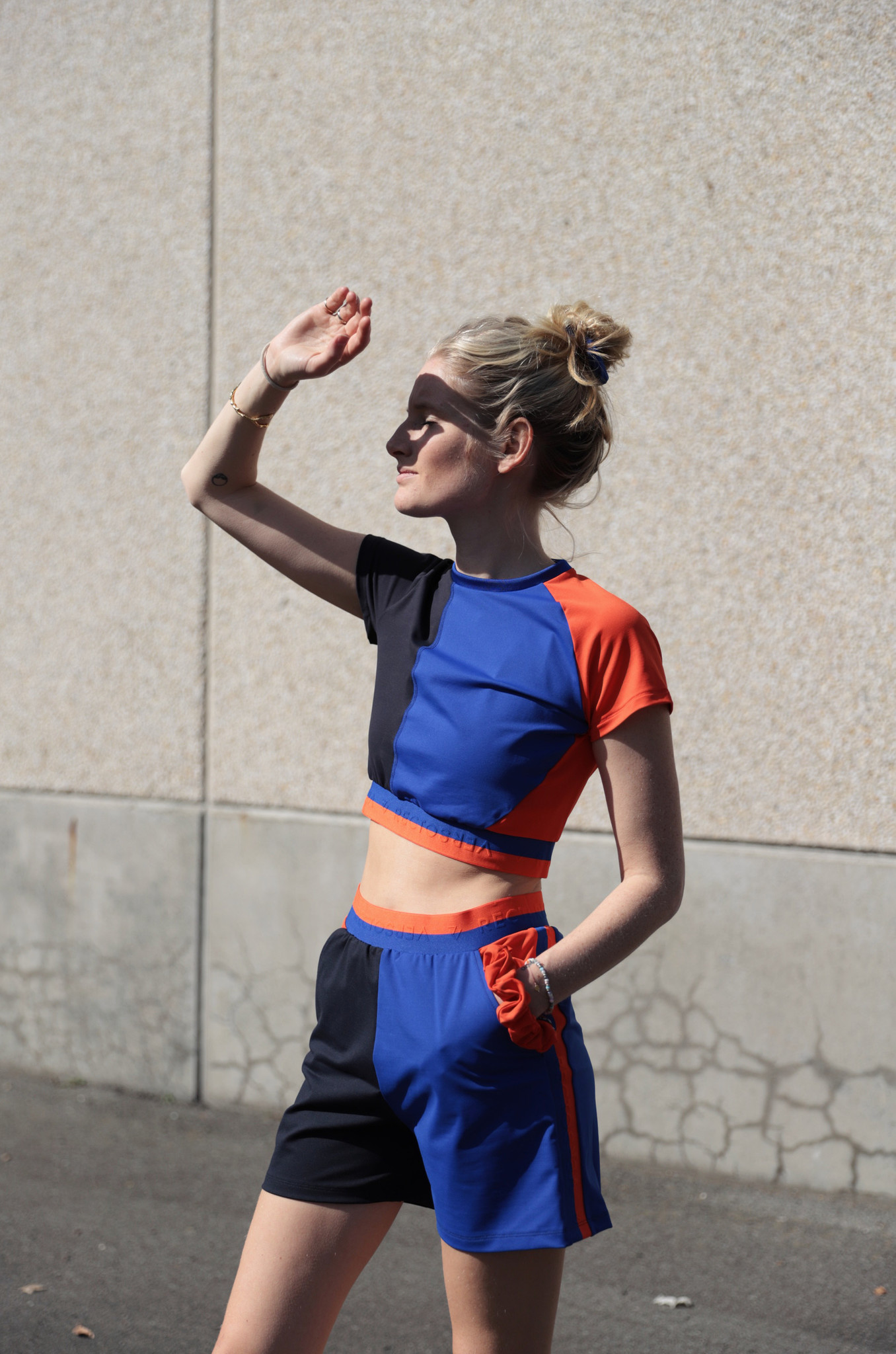 ---
Your favourite Belgian brands?

That's a very difficult question to answer, as I have so many favourite Belgian brands (laughs)! About 90% of my wardrobe is Belgian, I think. To name a few: Jill Antwerp, Annick Van De Weghe, Bernadette Antwerp, and Sea Me Happy.
Shop the look: Creamy Sportsbra – Creamy Short Legging – Comic Sportsbra – Comic Jogging Pants – Tetris Hooded T-shirt – Tetris Legging – Tetris Crop Top – Tetris Short.
Be the first to comment...