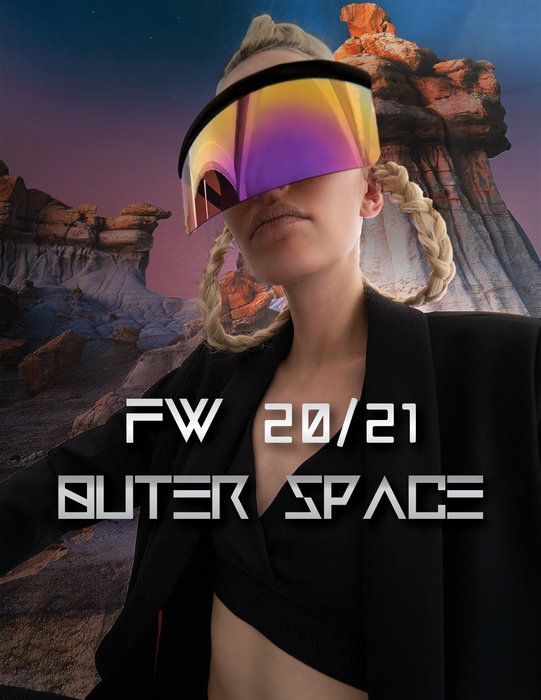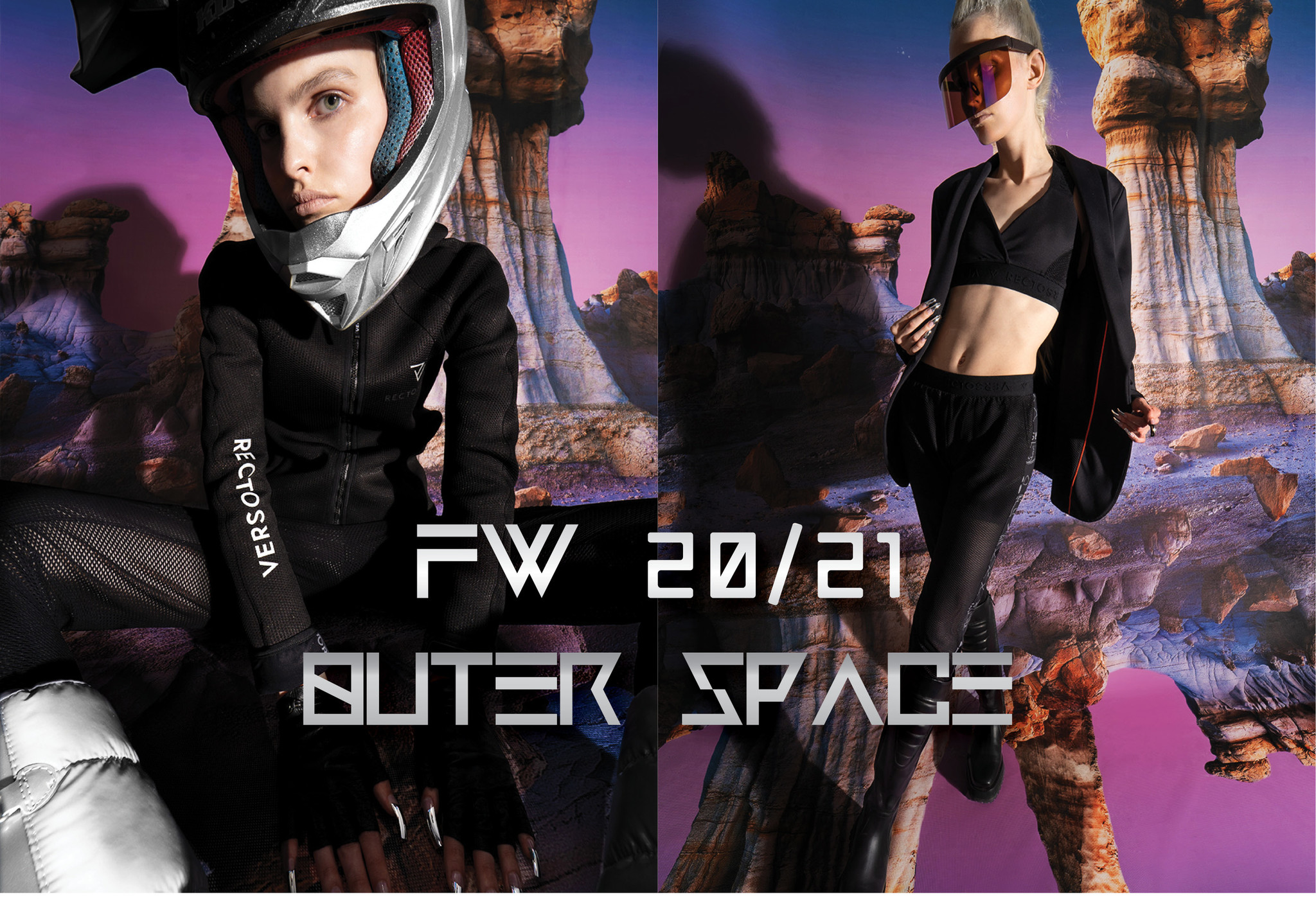 from dirt biking in the Moroccan desert, to superhero style in a concrete jungle, you know we like to take you on adventures, right? Well, welcome earthlings, to our inter galactic universe & discover our Fall-Winter specials.
As a sustainable fashion brand advocating for slow fashion, we made the decision of only having one collection per year. Challenge accepted. It is our goal to always give you new & fresh perspectives of our brand and our collections.
With a mix of existing, and new items, this Fall-Winter campaign is aimed at inspiring you with a selection of garments suited for cold winter temperatures.
Furthermore, it is the perfect opportunity for us to tell you more about the innovative technologies we use in our fabrics; the AIR, PERFORMANCE, and in particular the SPACE technology.
The newcomers
Our Reddy jacket & hoodie have finally joined the Reddy family (t-shirt & legging) to complete your look. Both pieces are made out of our powerful spacer fabric characterised by comfort, fit, & heat retention. The big reflective logos do not only make a statement, they are perfect for jogging in the dark!
Our linea black jacket got a small make-over to fit perfectly within the Undercover family. This is your go to jacket for harsh winter conditions. Its double knitted elastic spacer fabric merges heat insulation, rapid recovery and robust durability with a luxurious feel.
That's right, we gave our famous 'princess' legging a winter make-over. This black version of the playground blue legging fits perfectly within the Undercover family, making it easy to combine with existing pieces. We added a matching long sleeve tee & neck warmer so you'll be fully equipped to defy the cold.
---
The SPACE technology
In the past we've mostly covered our breathable and light weigt AIR technology & our PERFORMANCE technology. So you're probably wondering what this SPACE technology is all about? In short, our Spacer fabrics are the most innovative double knitted elastic fabric in the universe. It enables us to create luxurious and comfortable garments that combine heat insulation, rapid fabric recovery and unprecedented durability.
FIT The soft stretch in the elastic fabric follows your body's every movement creating the perfect fit whilst optimising comfort.
LOOK Drape and layer the collection with pieces from the Air or Performance line to create the ultimate workout attire during the winter, or wear it as a sophisticated piece for everyday use creating a futuristic yet elegant look.
UNIQUE These fabrics were especially development in collaboration with Liebaert Textiles for the RectoVerso collection, which makes them unique in the world.
Discover the pieces made out of the SPACE technology here. 
---
Be the first to comment...