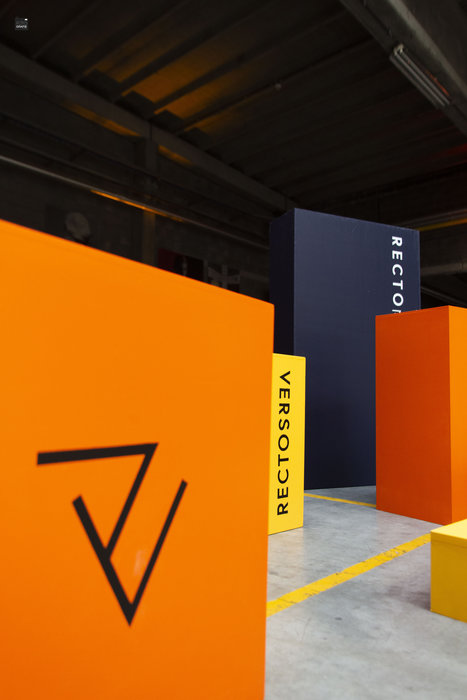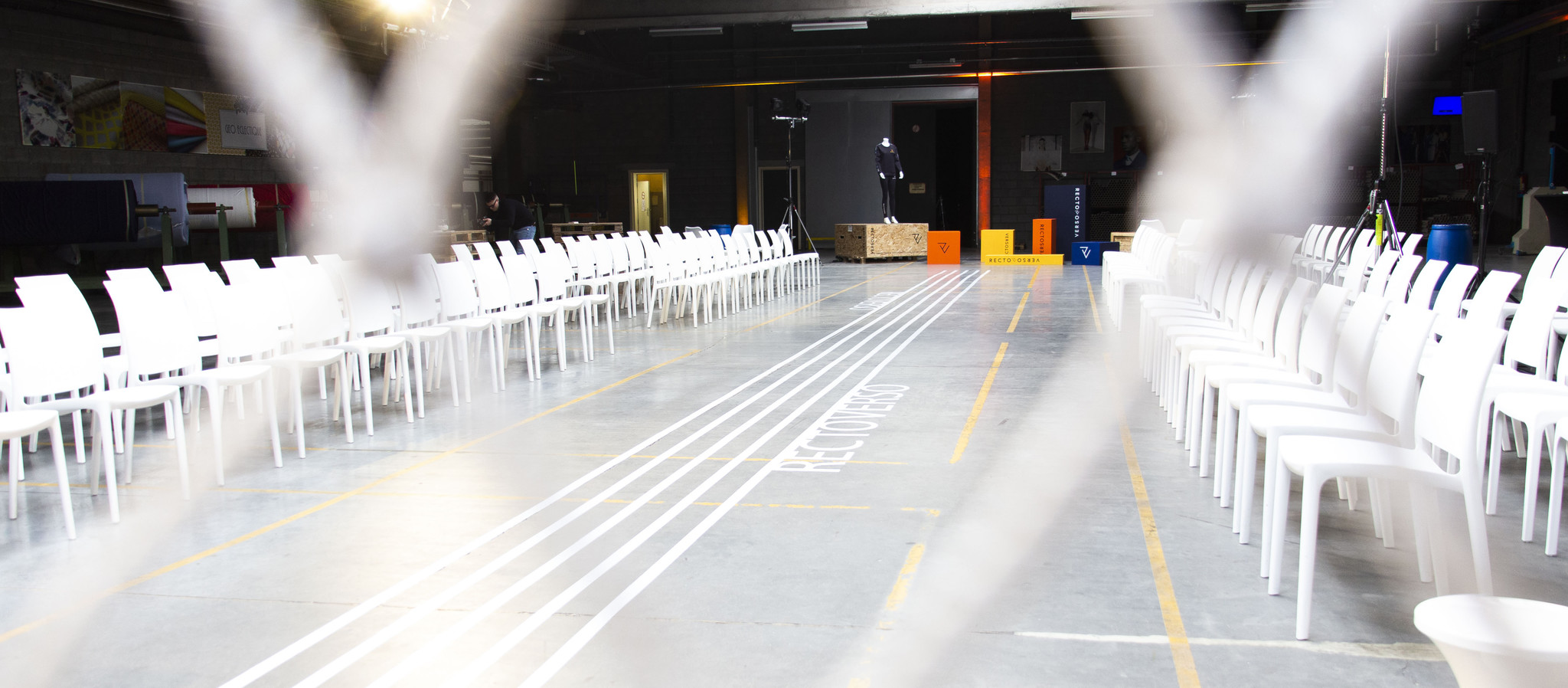 Many hands have contributed to the creation of RectoVerso. Not in the least the workers of Liebaert. Without them, RectoVerso simply wouldn't be.
And, what better way to thank them than by hosting an in-house fashion show at premises of Liebaert, our birthplace? No Grand Palais in Paris. No Chanel or Karl Lagerfeld. No Victoria Secrets models. Instead: our own inspection hall in Deinze with the brains and faces of RectoVerso owning that runway in front of hundreds of loyal workers. A cocktail for success.
RectoVerso is all about originality and durability. A brand that is accessible to everyone and for everything. This philosophy was perfectly reflected onto that runway. We managed to find some colleagues who where brave enough to take the challenge of being a runway model for a day. No make-up, no top models, no press, just us, moms, daughters, colleagues, … all of different age, height, weight, skin colour, ethnicity and background. A world on our own. Ten different models with one common denominator: they all looked stunning in their RectoVerso suit.
132 years of Tradition, Know-how, Quality, Innovation & Reliability.
All of the people at Liebaert were involved directly or indirectly with the creation of RectoVerso. It was the perfect opportunity to show our gratitude towards the many driving forces that made RectoVerso possible. They where delighted to see their hard work come to live, feeling extremely proud.
Be the first to comment...