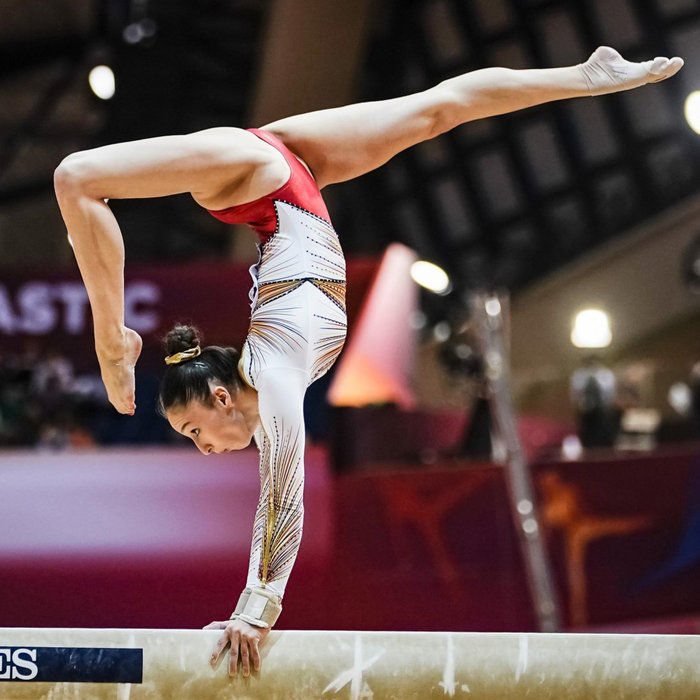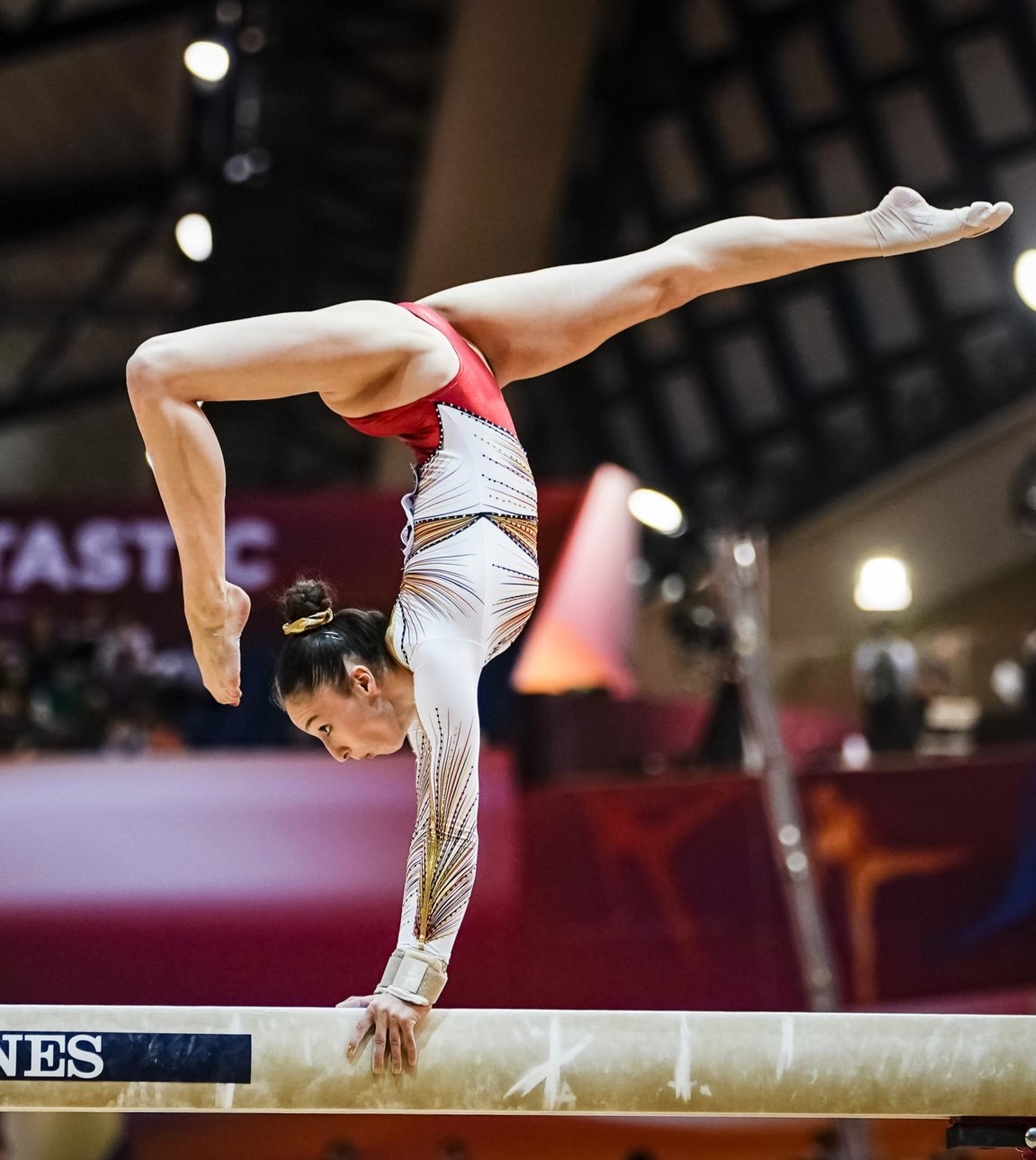 Meet World Champion Nina! 
Nina is a 20-year old gymnast specialized in the uneven bars. Last year, she won the World Championships for the second time. She also has 3 European gold medals.
"I love RectoVerso because it is super comfortable sportswear that also looks good.
I usually feel sloppy in my sports gear but RV really makes it different with their unique designs.
Plus it's 100% made in Belgium. My favorite piece? The Undercover sportsbra."